For the LOVE! For the love of craziness, busyness, wrestling, building blocks, and sports. That's our house. It's awesome. I love it. I'd like to think that I'm a "girly" tomboy. I love all things football, tough love, and cars myself. God gave me exactly what was meant for me. However, you never know the future here at the Stone house. God may bless us ONE DAY (NOT NOW PEOPLE) with another baby. That baby may be a girl... but, it could also be another beautiful boy! ;0
I hope to raise faithful, polite, strong, loving, loyal, and smart boys. I hope that they are educated, play/played sports all through high school/college, live a happy/successful life and most importantly are friends. If I can do that... I've accomplished my dream.
I didn't know that one day I'd be home with children. But, my life changed forever finding out I was pregnant with Jake... I knew that my role was forever going to change. Staying home with them is what WE wanted to do as a family. This is what I'll continue to do until they are old enough to be in school and are busy (if that doesn't mean that they need me more ;) ). I'm lucky to be able to do this job, so I'm giving it my all! It's the hardest job I've had. Raising boys. But, It's the best and most rewarding job for me. I'm not speaking for other women. I'm only speaking for myself and my family.
Here is a little what we do here at the Stone house.
The boys play together.
They hug on each other.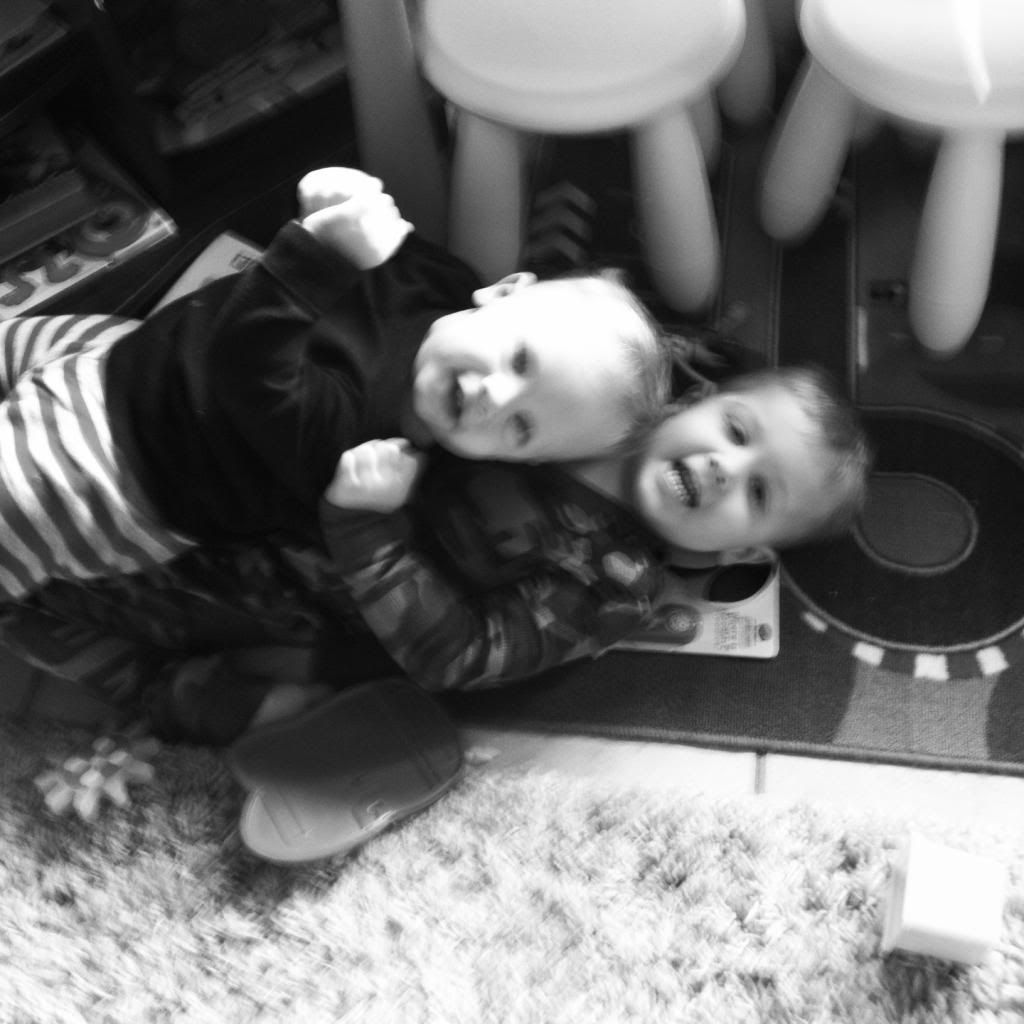 They've already begun wrestling with each other.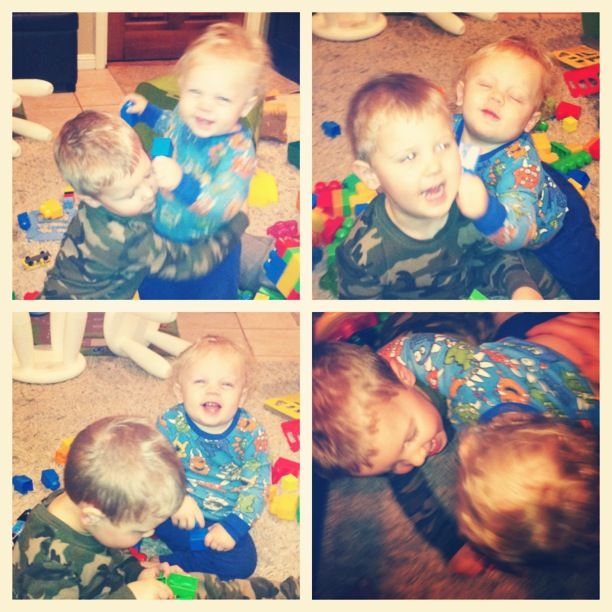 They play sports...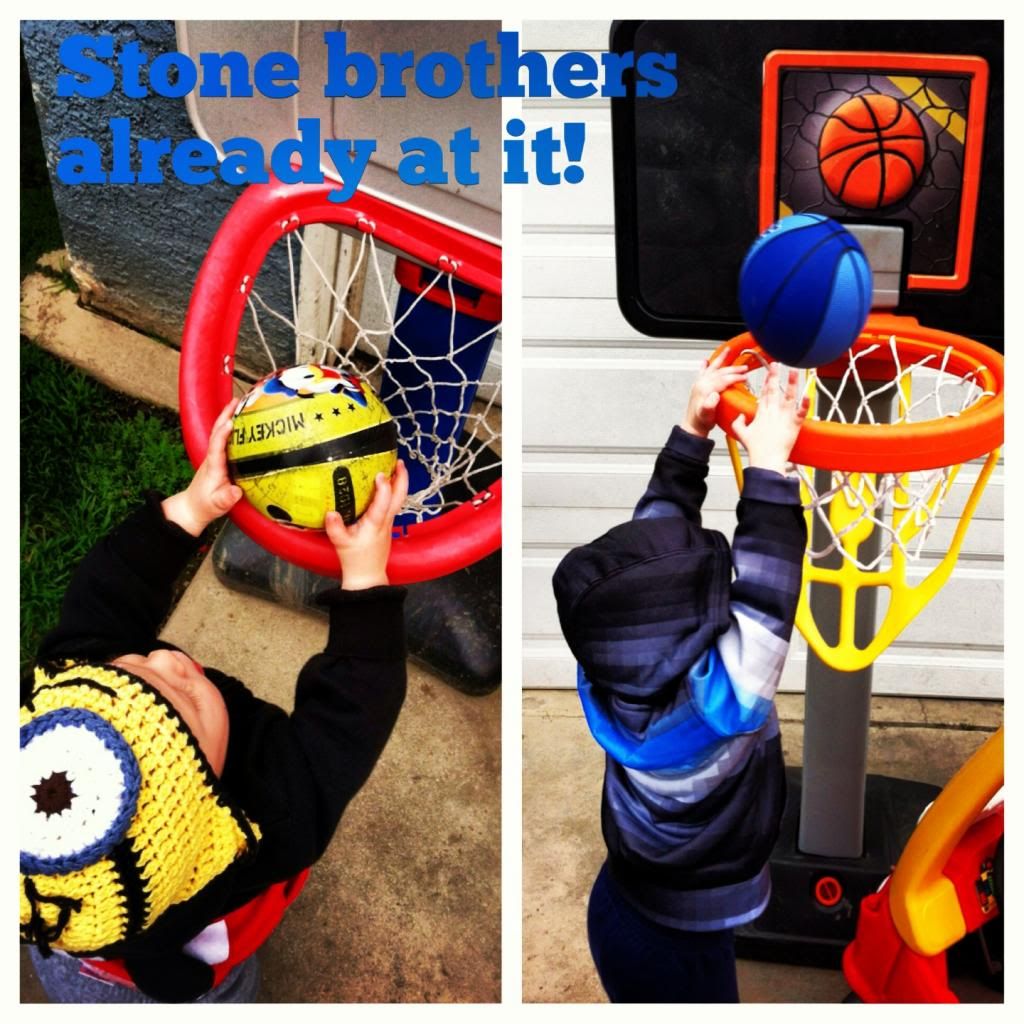 We go to the Nature Center. And the boys play with their buddy Henry.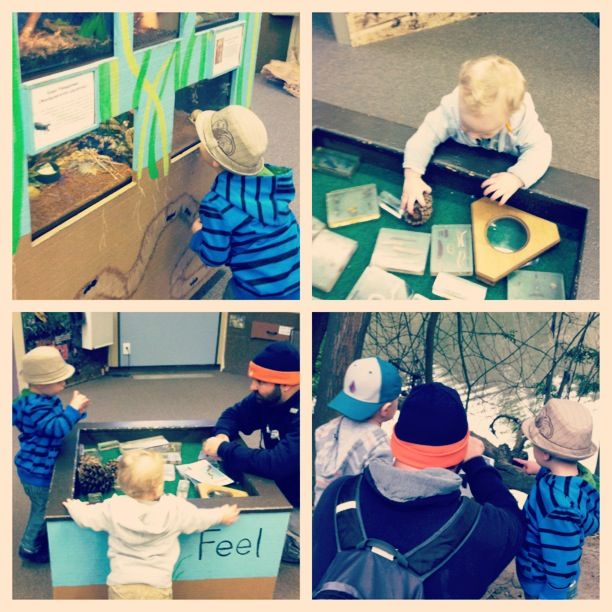 They keep me busy and on my toes. I love these monkeys. They make me so happy. And even when they are running wild through the house... I have to remember, that soon they will want to be alone in their rooms. They wont want me to kiss their "boo boos", and they may not snuggle either. I'll take it all... I take in all the moments. They do fly by. Little Asher pants is going to be one next week. It really is so hard to believe. Am I going to feel this way every birthday they have? UGH. My baby is going to be a toddler? OMGOSH!
I will treasure all of these moments. My boys. My life.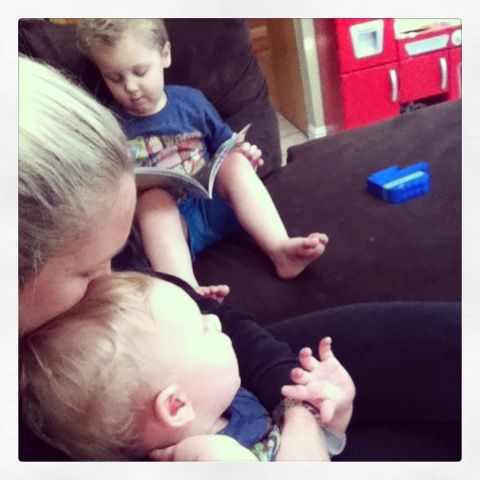 I'm a little emotional with the thought of my baby becoming a toddler next weekend, can you tell?