My babies are growing so fast. I swear every time I blink they grow another inch! This week has yet again flown by. We spent most of our time outside in our backyard, or at the park. Jake seems to wake up with SO much energy. So, right after Asher's morning nap, we are out and moving. If we stay in the kiddos get crazy. So, it's out we go!
Lately, Asher has become quite the climber. I can't turn my head away for a second. He has so much upper body strength! He can pull up on anything. ABSOLUTELY NO FEAR.
Here is an example of my climber in action.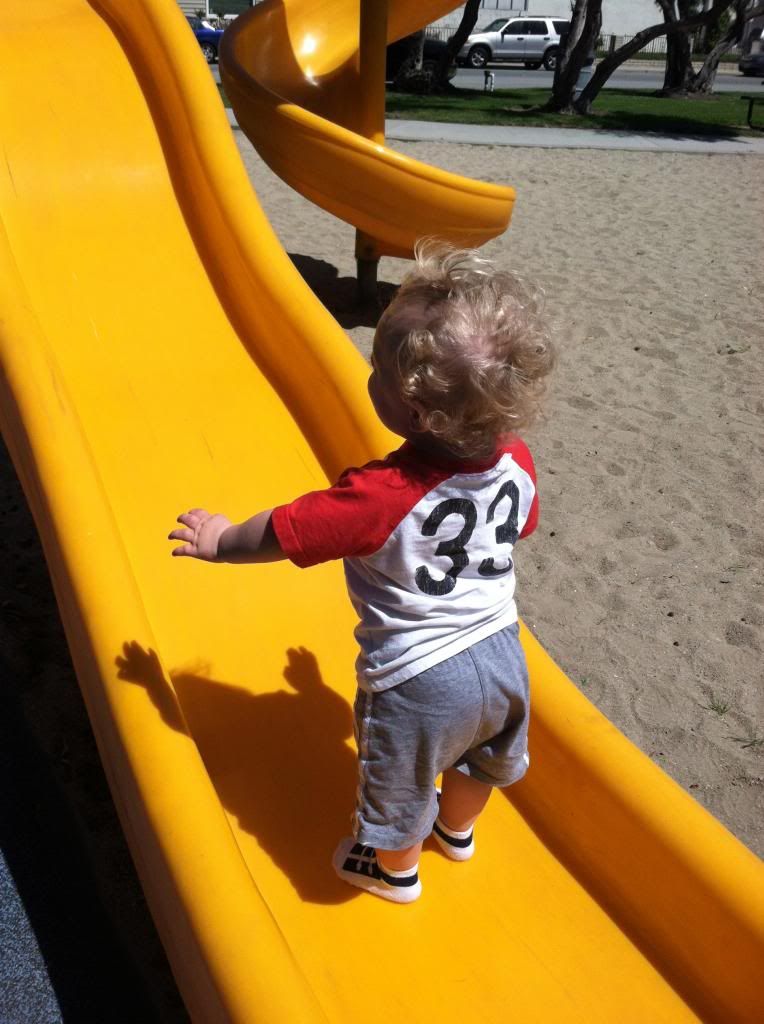 "push mama... push!" Apparently, it's never high enough!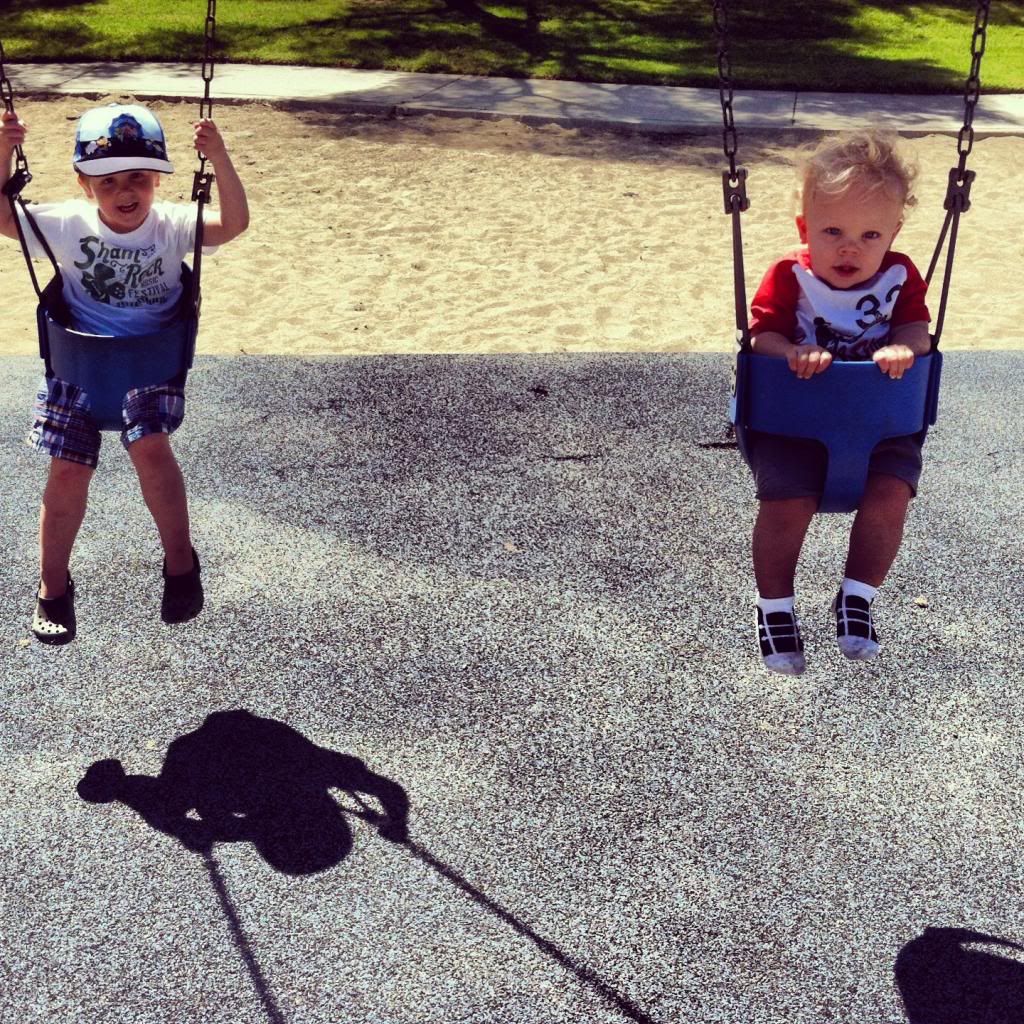 Daddy playing Toy Story/Jake and The Neverland Pirates with Jake.
My stylish 1 year old.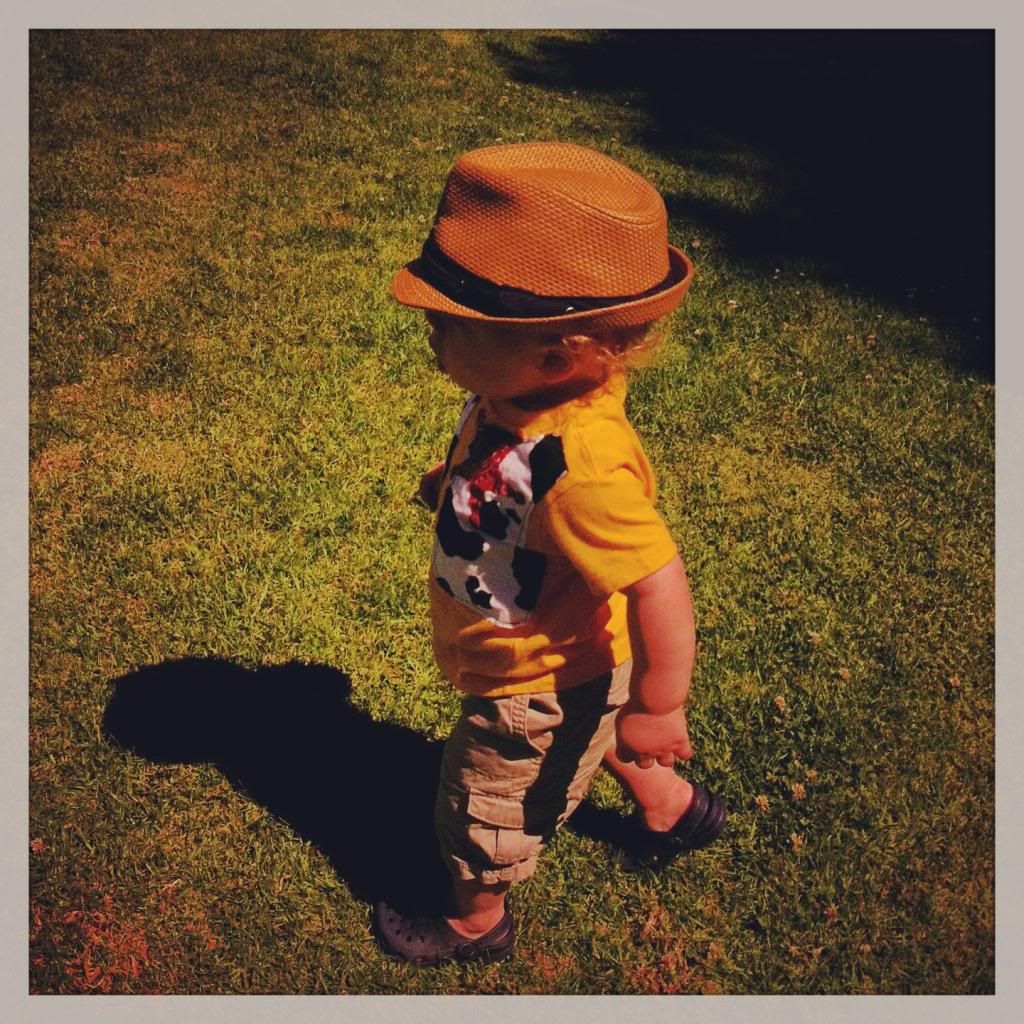 Again... No fear, climbing up onto things! He's so proud of himself...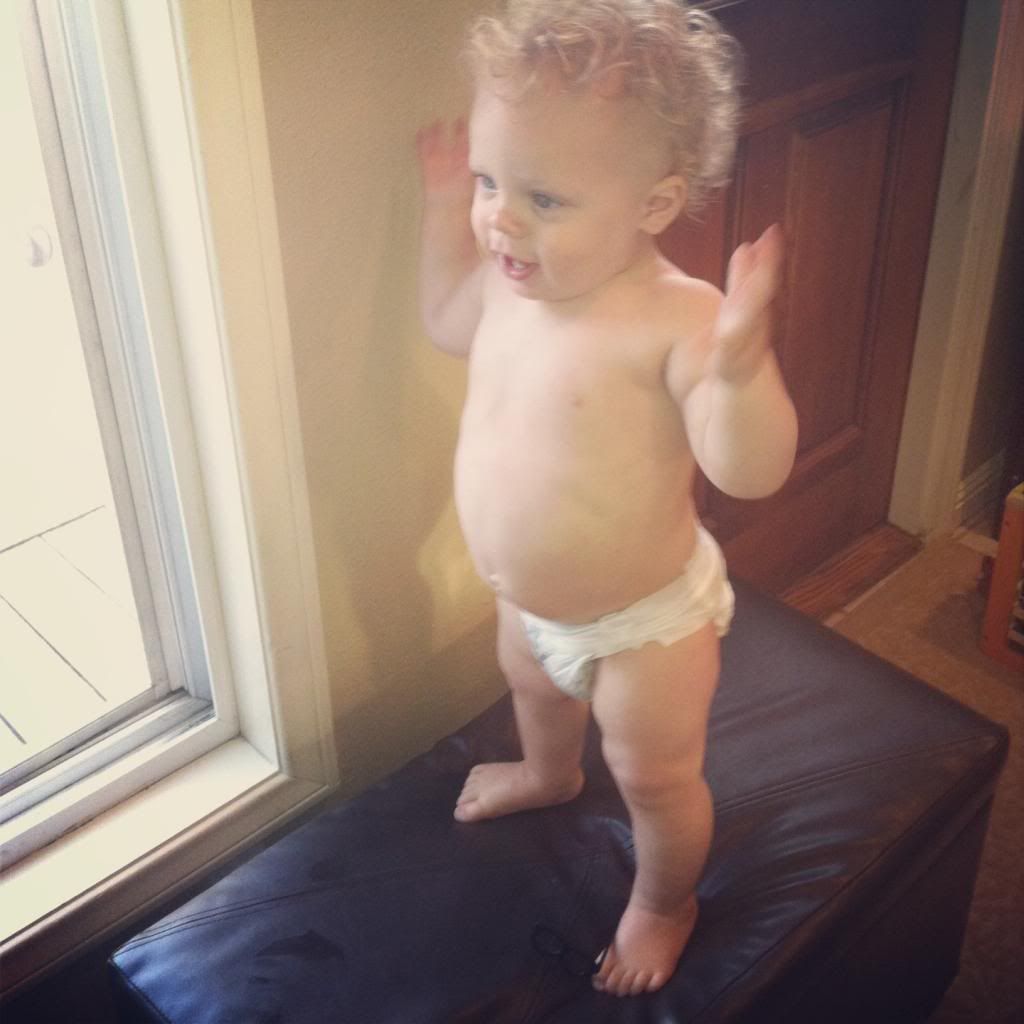 Today I took Jake to Hope's 1st birthday party. My friend Andrea threw an amazing birthday party! I was too busy running around with Jake to take pictures. But, here is a few pictures from the party. When Mickey arrived Jake ran up to the front of the line... he was ready to say hi to Mickey! He went straight up to him, and gave him "bumps" aka knuckles.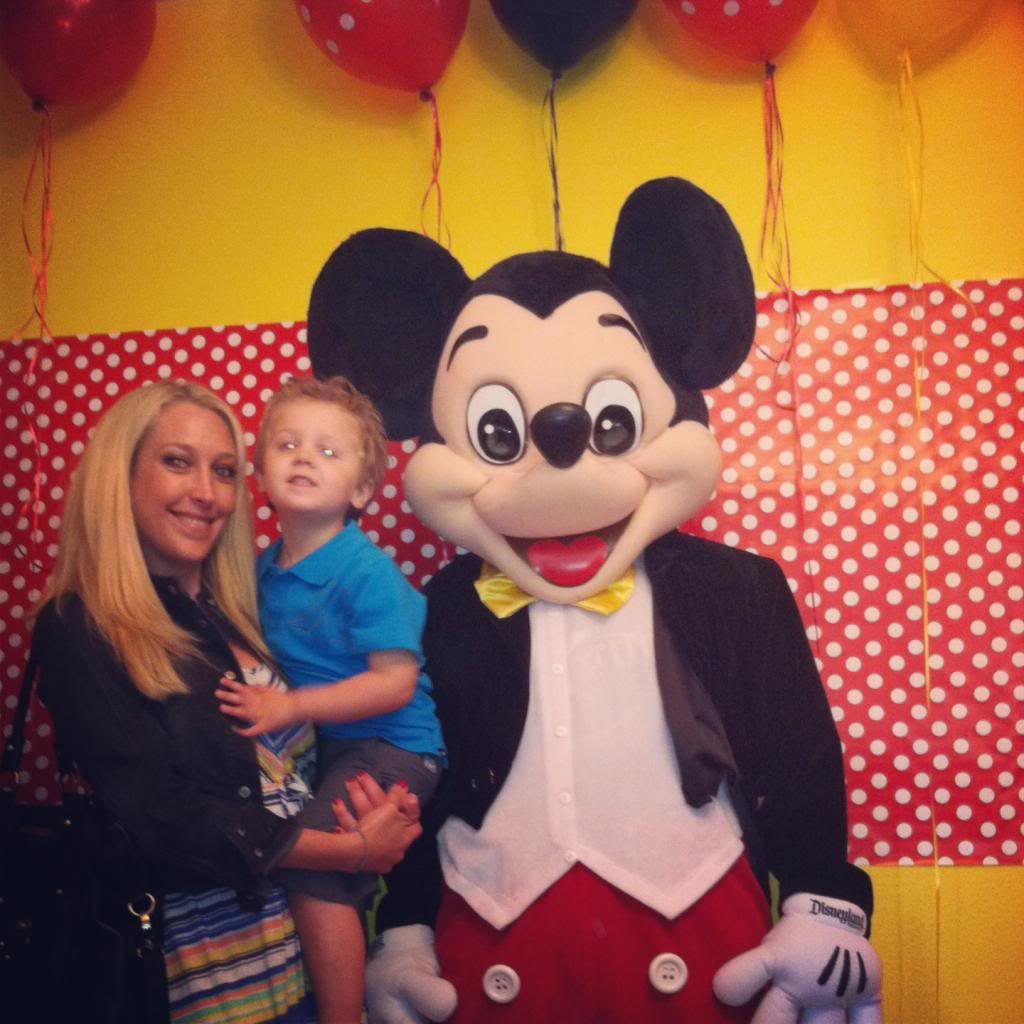 Then we had to let other kids meet and take pictures with Mickey. We walked outside, and Jake got back into line again. It was hilarious.
We ended the party out on the bouncer. Jake had a blast today. Asher stayed home because he had a runny nose. I didn't want him to come in case it's more than allergies. He was certainly missed. More parties coming up though!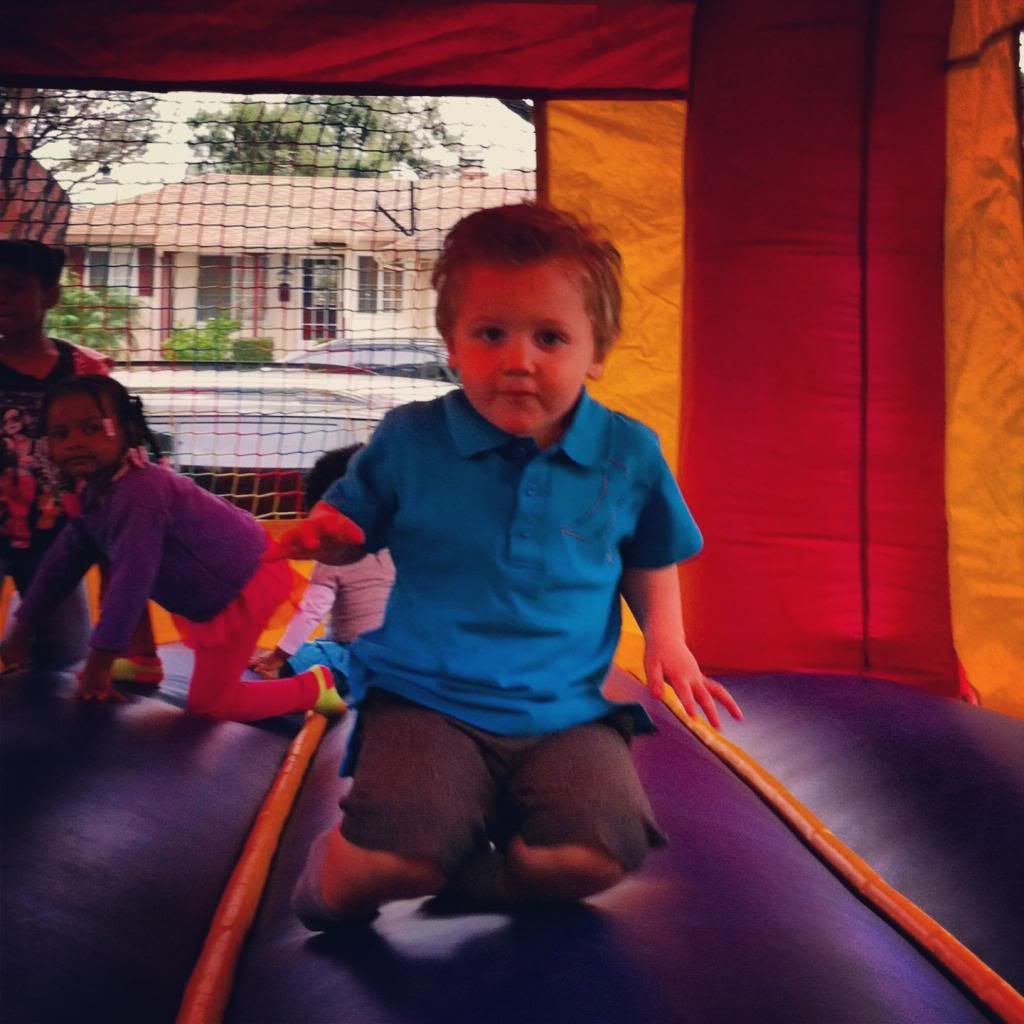 Since I'm home on a Saturday night, I'm going to take advantage of this time and get some rest! Enjoy the rest of your weekend friends! xo