It doesn't slow down for us. It seems to only speed up. But, that's ok. That's life, right? Well, Grant has been traveling a lot lately. It's been me and the kiddos. I remember thinking how will I do it with 2 when he's gone... Well, it's actually just the same. You just get through it. The boys (and I) miss Grant so much when he's gone. Last week, when Grant got home from Chicago, the kids and I were on a walk. We weren't able to greet daddy when he walked in the door. As we were approaching our house, Jake spotted Grant! He went running towards him, screaming DADA! SO SWEET! Grant is a very involved, and attentive father. We love him so much! And really... missing him is the hardest part of his travel. :)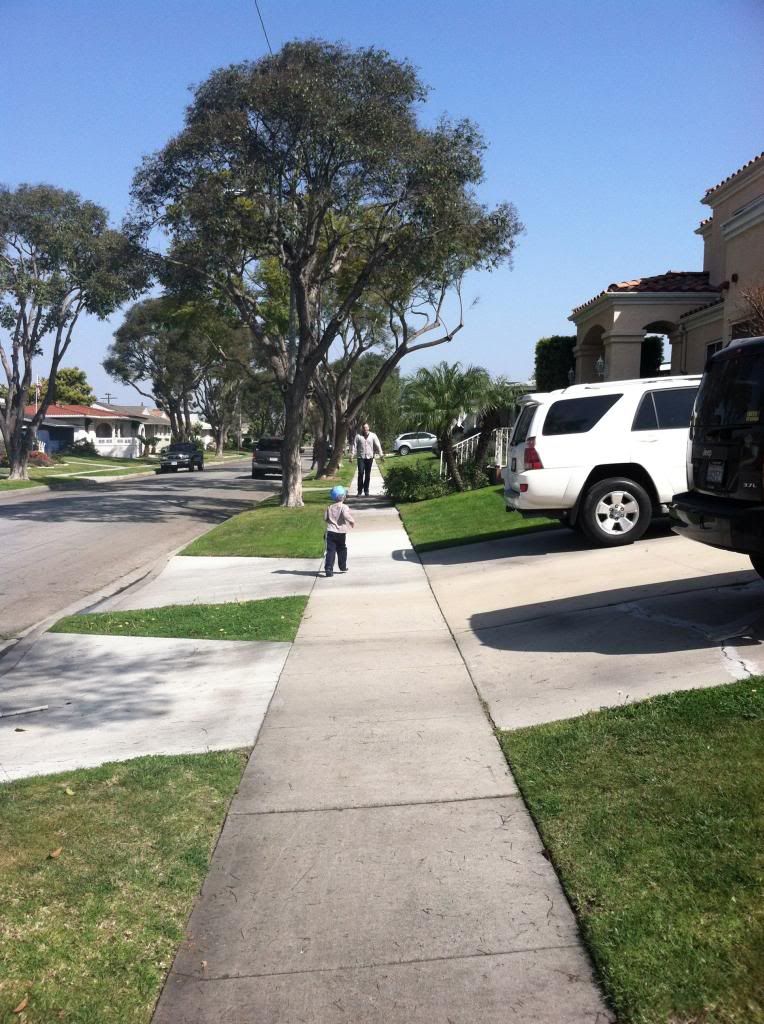 This week is going to be nuts, between travel, a wedding on Friday, and then my friend Kristy's bachelorette party this weekend in Palm Springs. This will be the first night away for me since I had Asher. Hmm. I'm very nervous. Thank goodness Grant will be here with the boys. So, they can have their boy bonding time. :)
Here are some pictures from the last week...
On our walks...
My happy curious boys...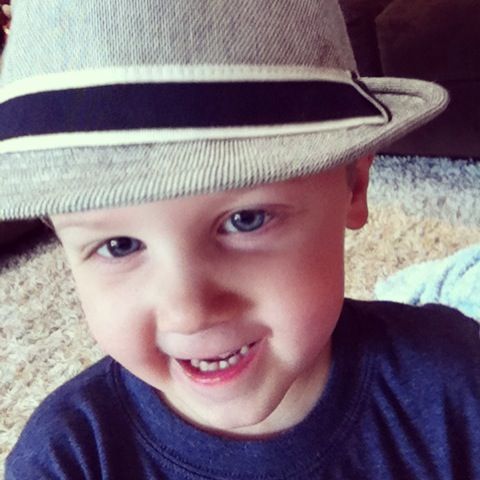 At the park with their buddy Henry.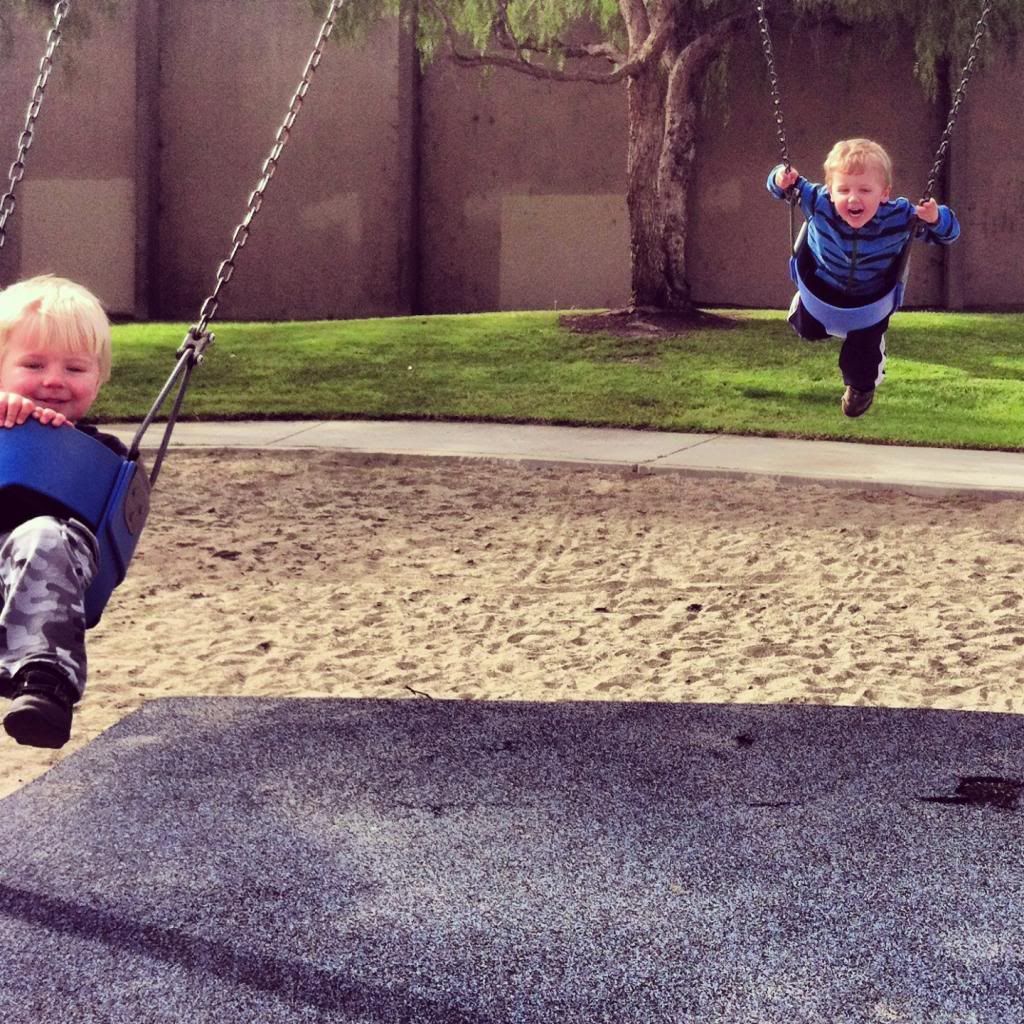 Good buddies.
Brotherly quite time.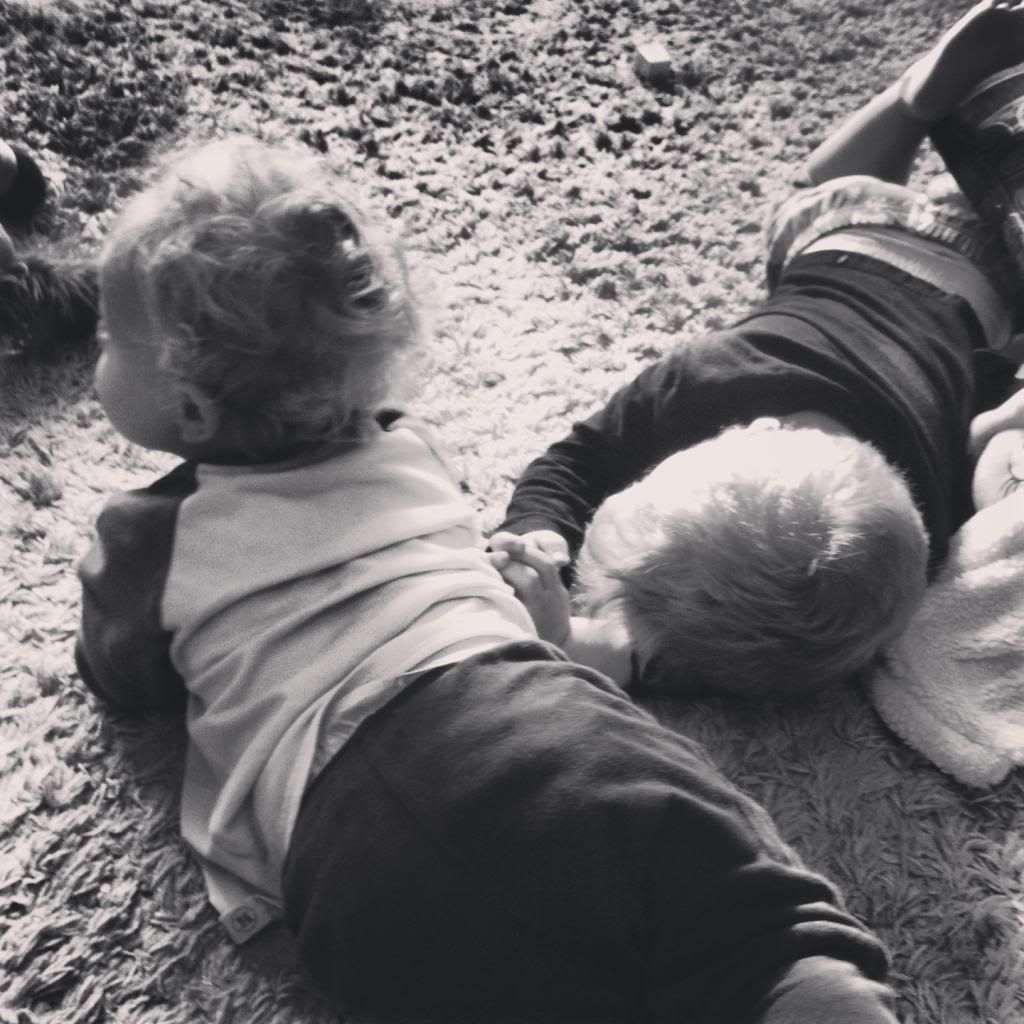 Easter morning. Fun toys, and "healthier" sweet options. ps. The magnum wine bottle with a candle cork is a decoration. I did not give Grant an open bottle of wine. ha!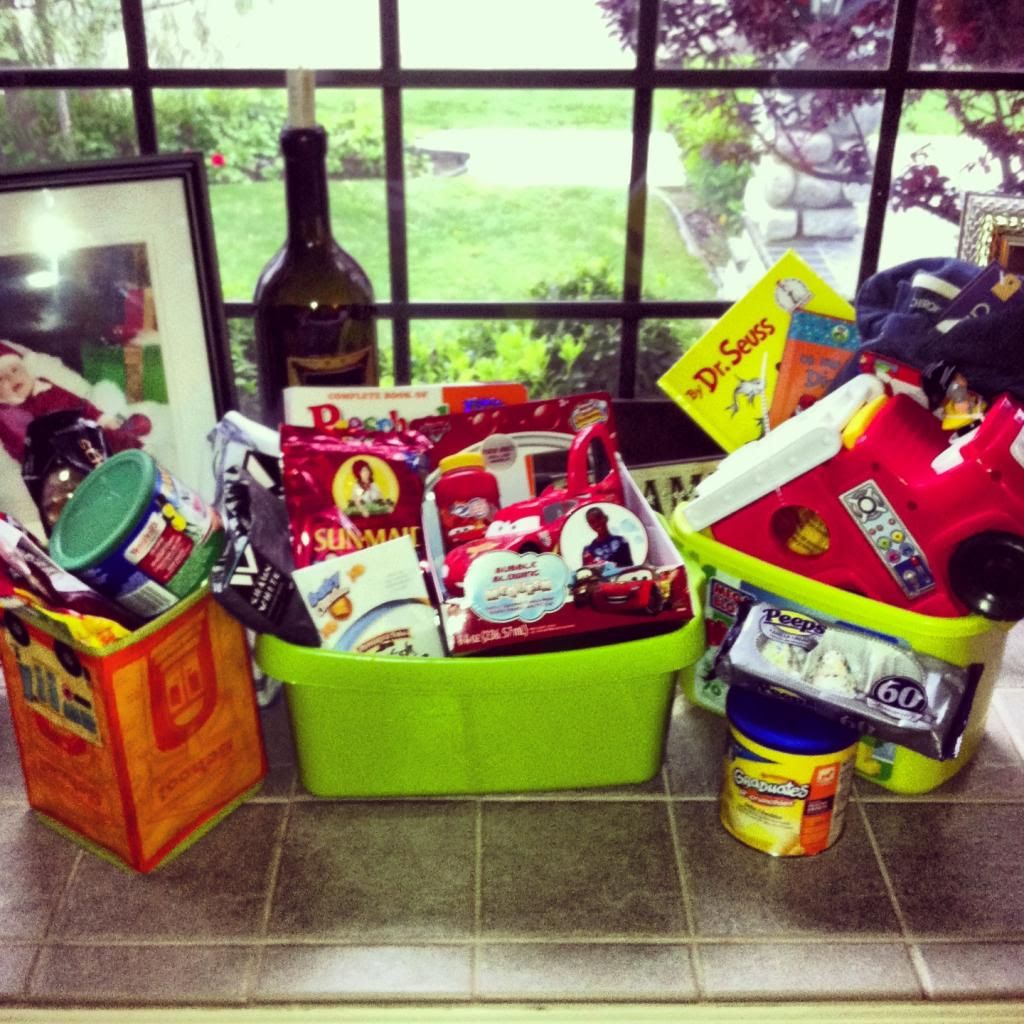 New Lightning McQueen bubble gun fun before we headed to church. The played with that all day and right before bath time. That was a hit. I should probably buy another as a back up. The seem to break easily.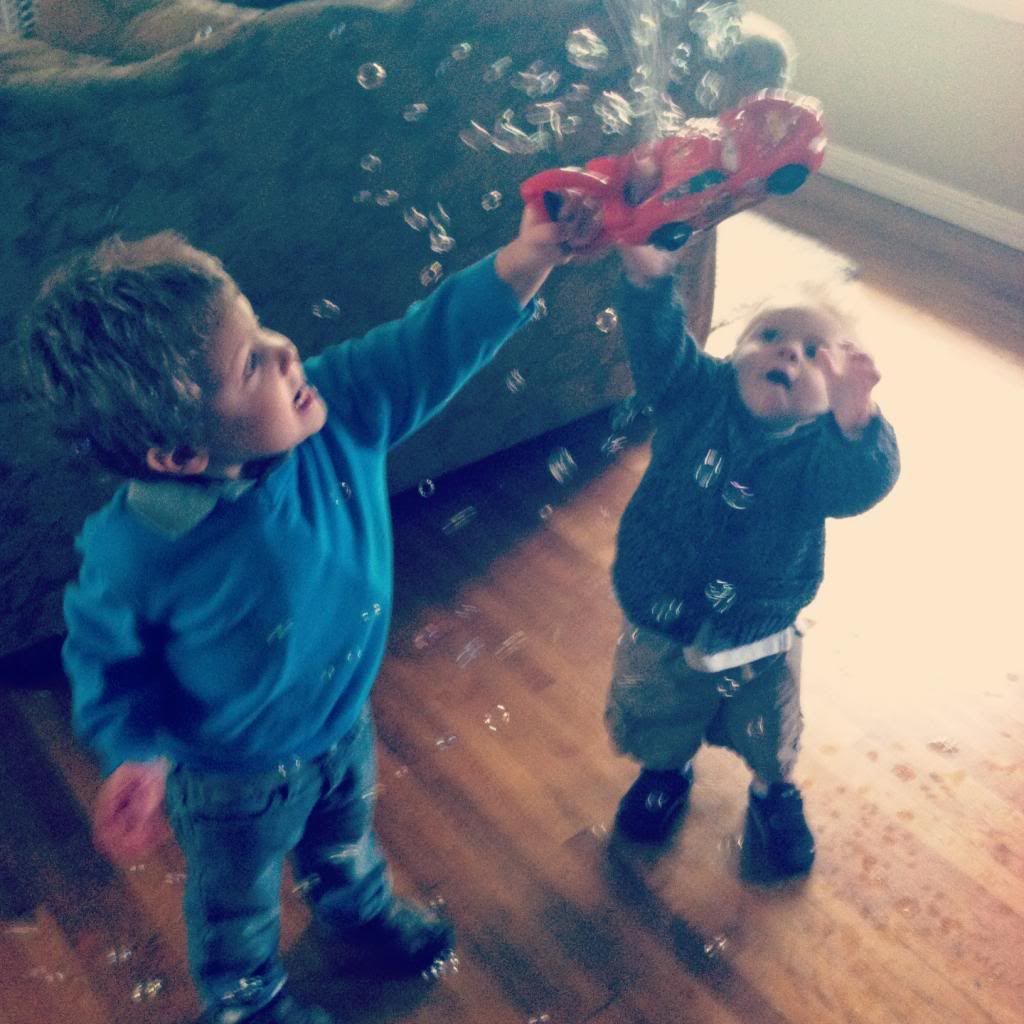 Hope you all had a great weekend! Bring it Monday!