Since I've had Asher I blog less. Clearly I have less time. I don't want to get too far behind in pictures and postings though. I need to make sure his baby blog book is just as cool as Jake's is! So, I will have to make sure I'm at least blogging every few days. Especially with him turning 11 months next week! One more month and my little munchkin will be a year old! I'll have a 1 year old and a 2 1/2 year old running wild!
These last 2 weeks have been fun! Grant and I packed up the kids very early last Saturday morning and headed to Disneyland. If your a pass holder you can get early entrance right now. So, we want to take advantage of that! That way we can get on all the rides right away, and leave before the kids get too tired. We got there around 7:30am, went on the rides we've been wanting to get on, and we even ate breakfast at Storytellers Cafe! It was such a fun day! We went with our friends Josh, Alexis, and their beautiful daughter Eloise. She's such a doll!
Here are the kids all packed up and ready to roll! It was 32 degrees outside! That's so super cold for us Californians!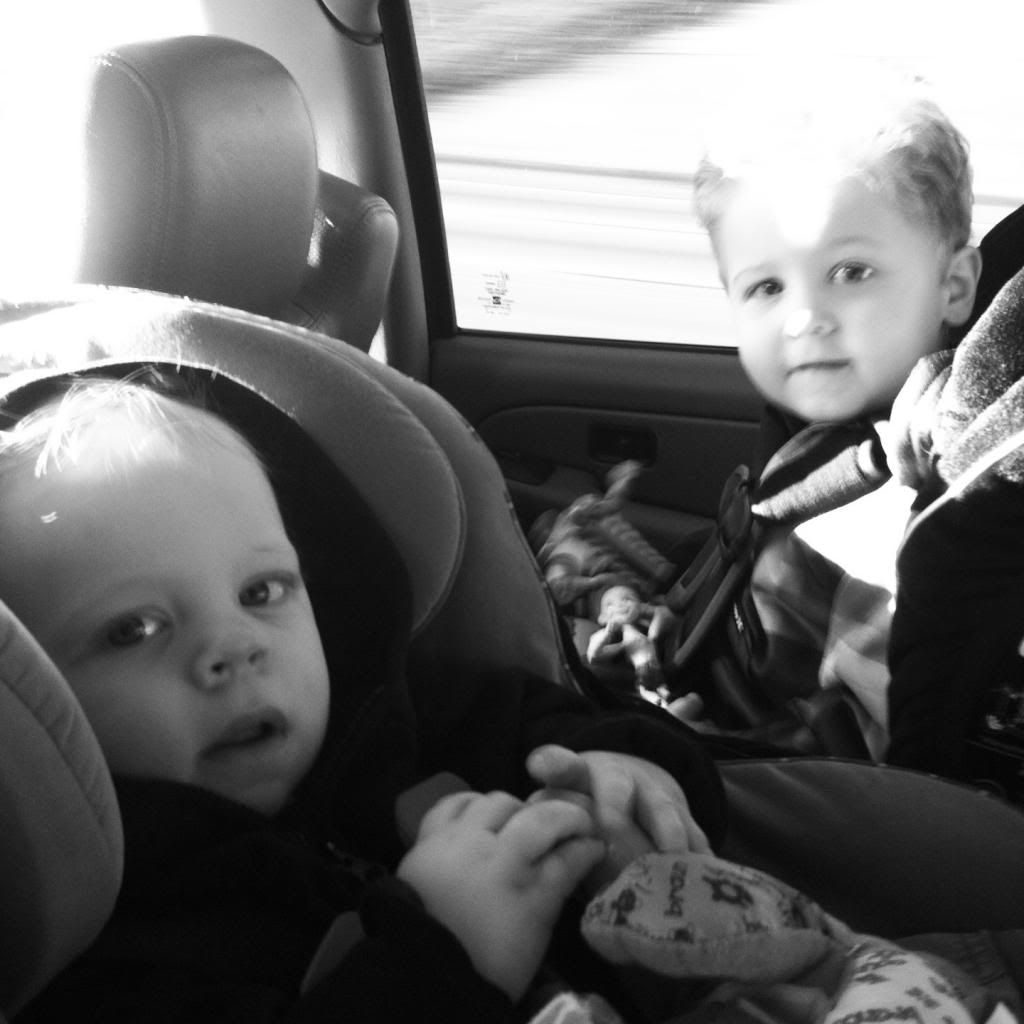 Jake was so thrilled! He was running through the park like a mad man!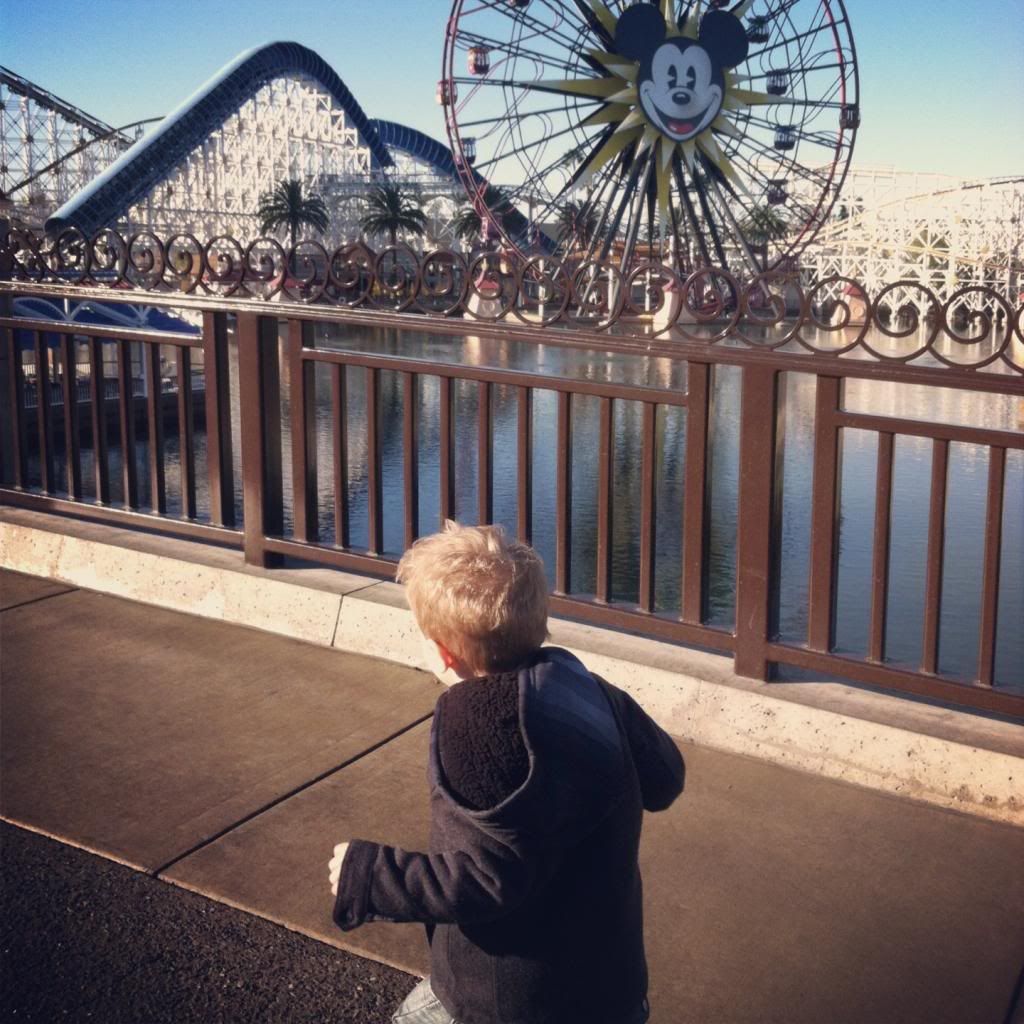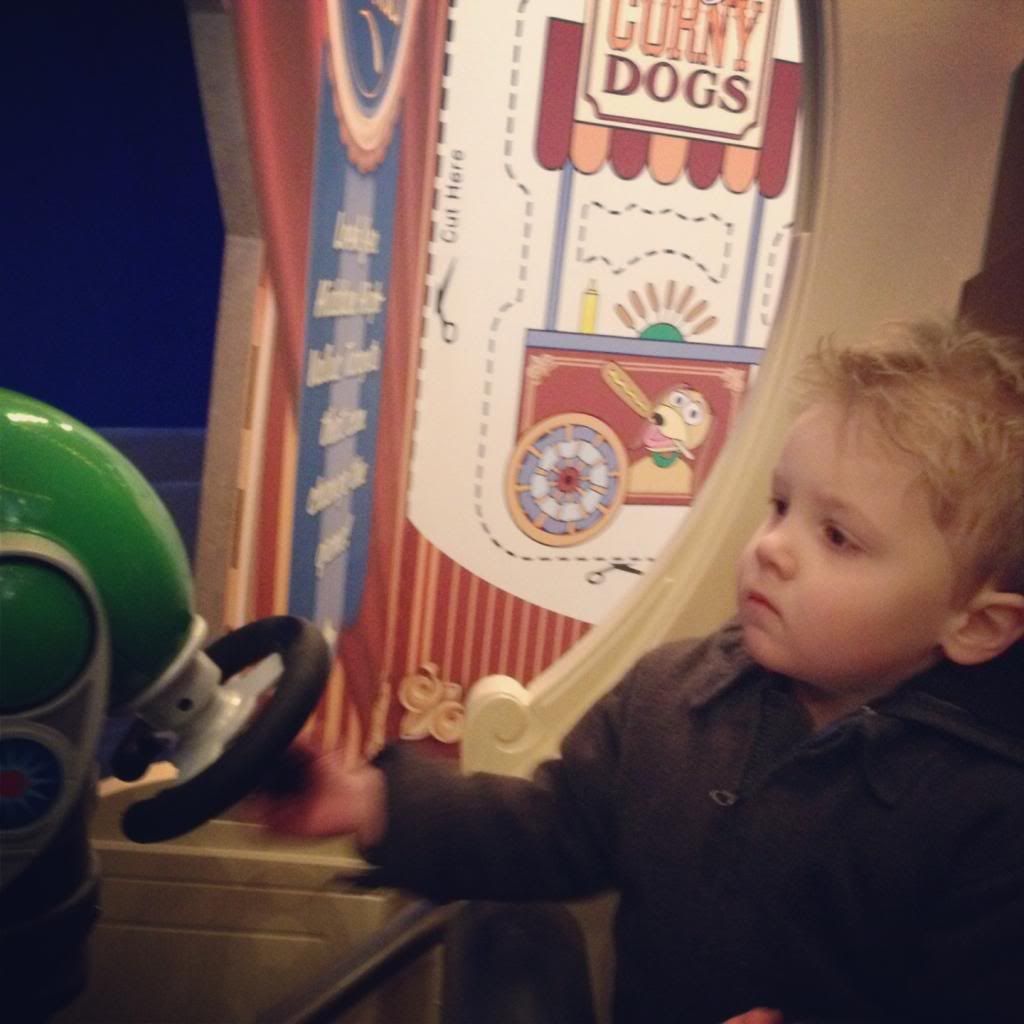 Grant and I bought Jake a Buzz Light Year toy... He carried the box until we opened it at breakfast!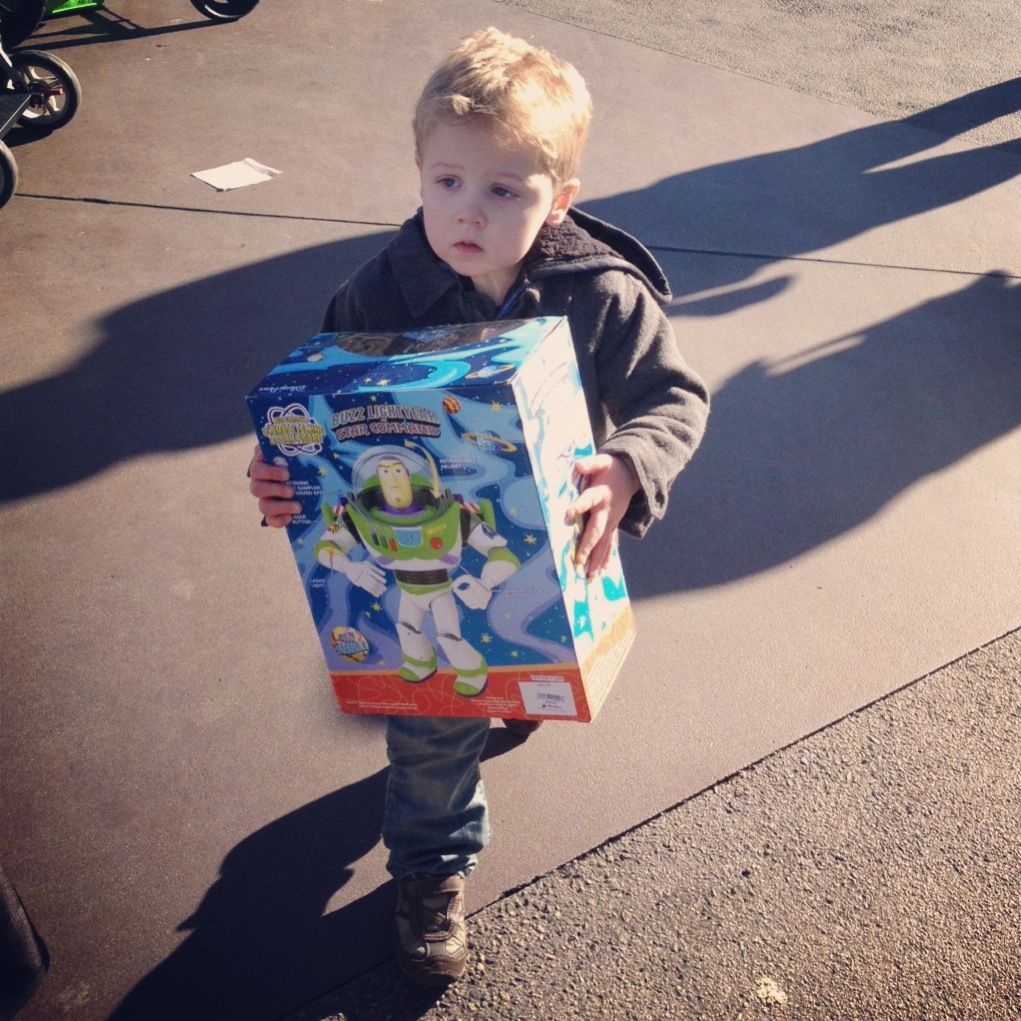 Then at breakfast, we were able to eat good food, and hang out with some of the characters! Jake and Asher loved it!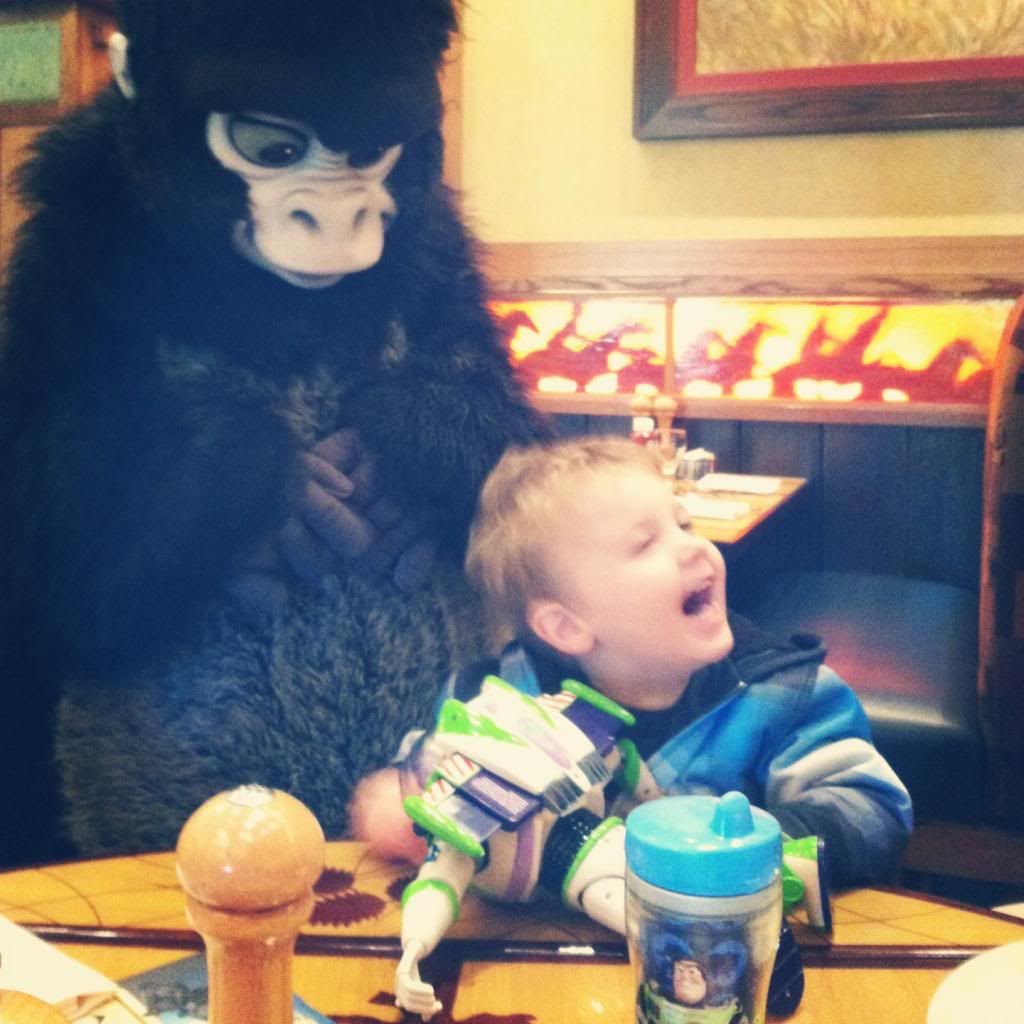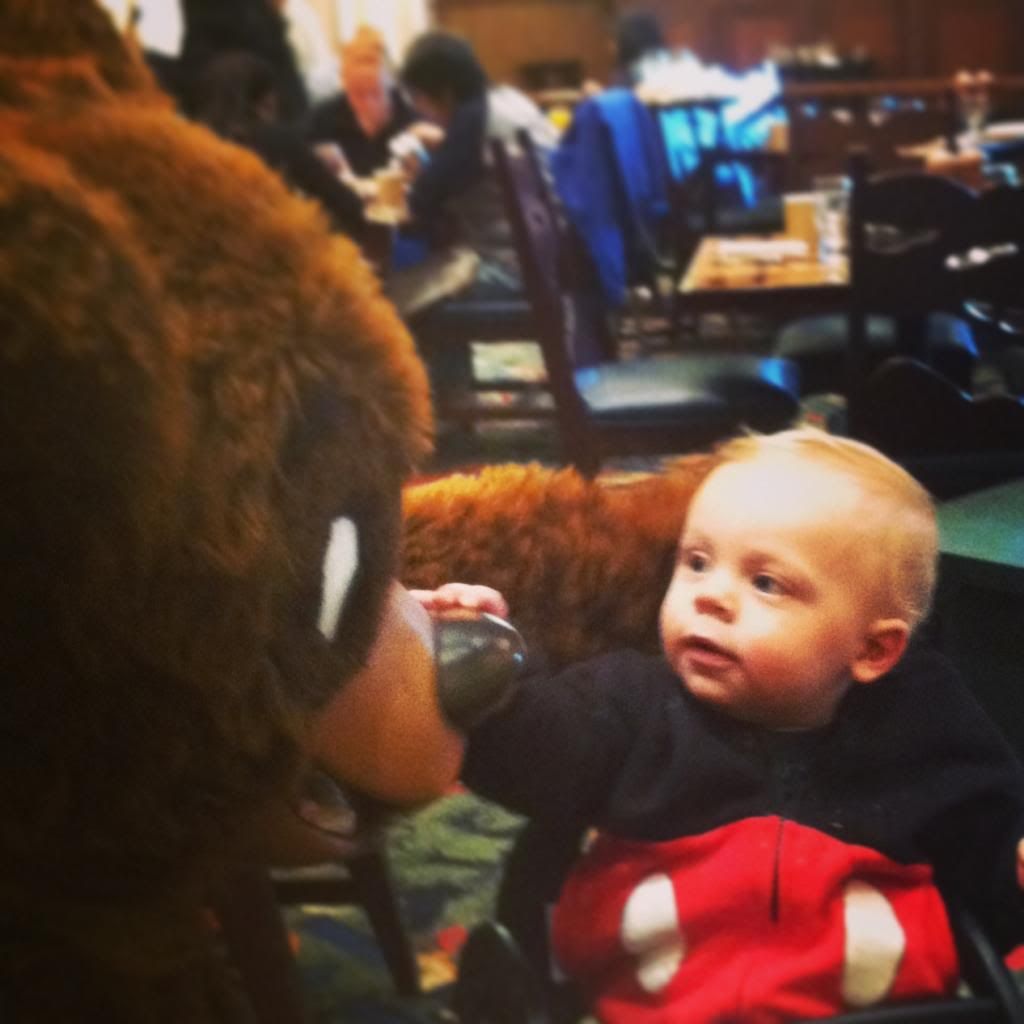 The next day we went to church... and somehow with all the singing and music... this little guy can still nap! Precious, right?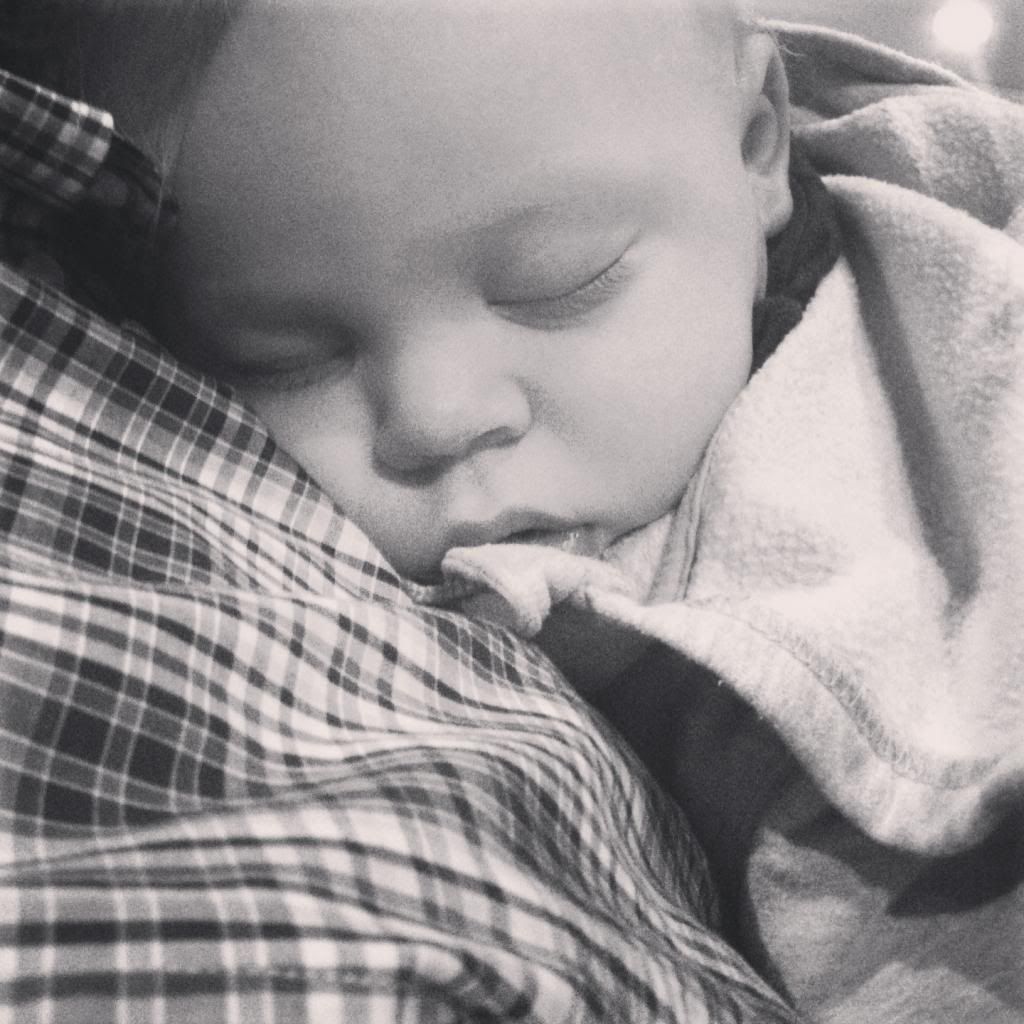 This week the boys have had a little cold. Most likely has to do with the weather out here. It went from 30 at night, to 50 during the day, to 40 at night, and then 80 during the day!
So, we stayed in and built Lego master pieces. Jake is my master builder... and I have to admit... I LOVE LEGO'S! We could build for hours! SO FUN!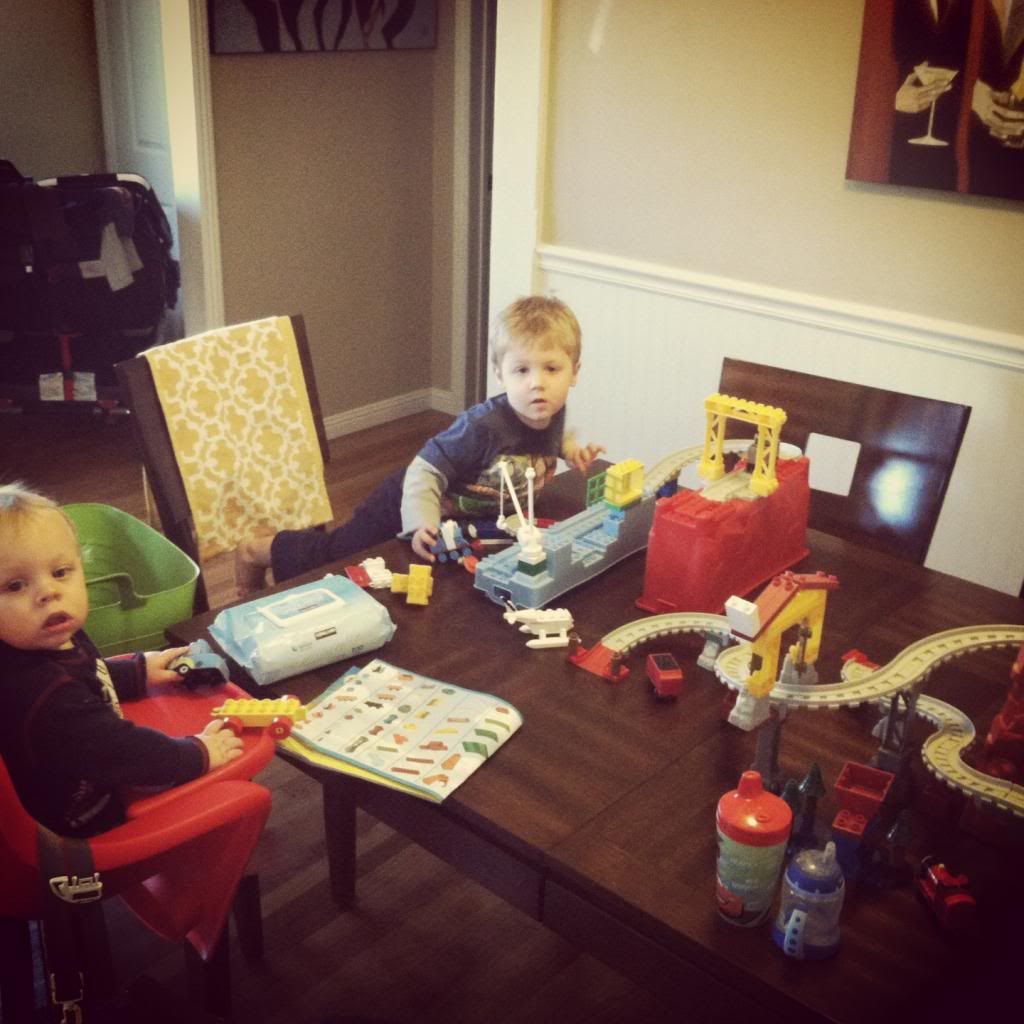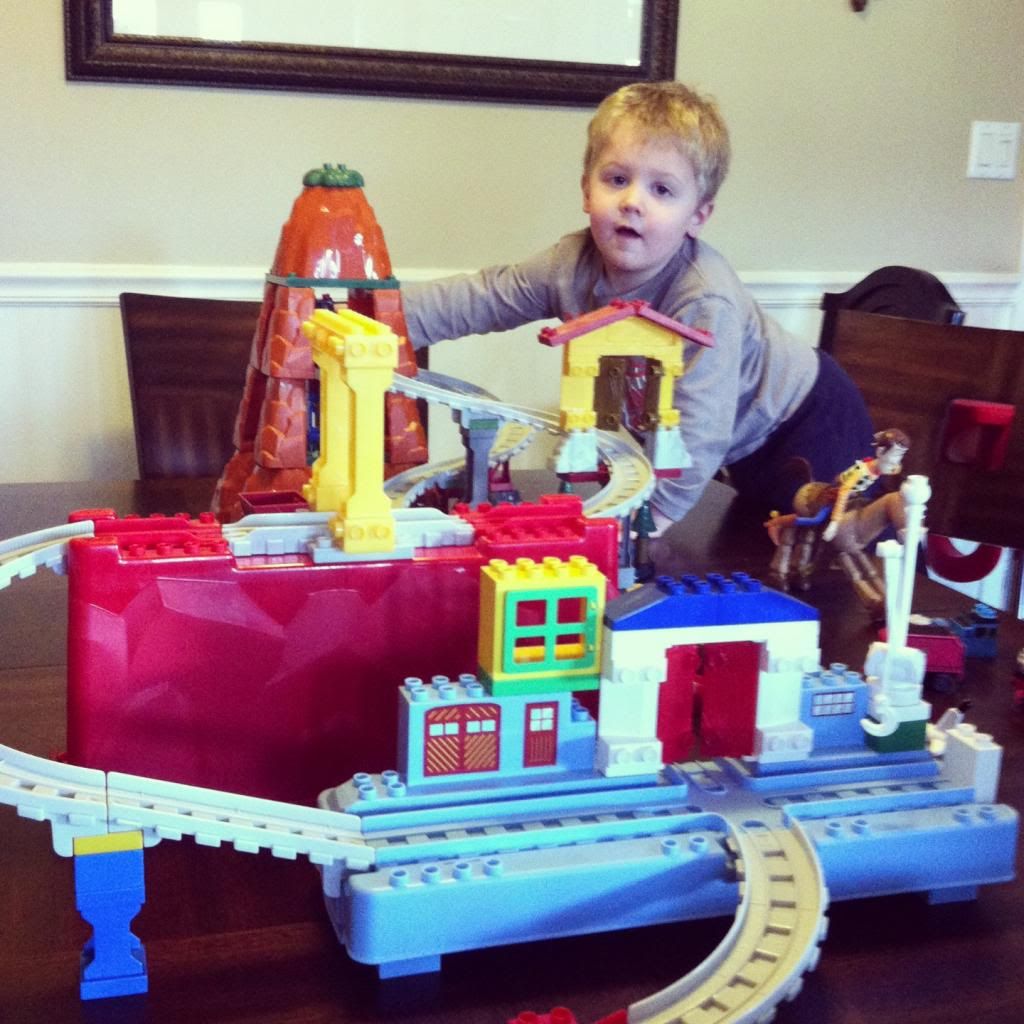 They started feeling better and it's been so beautiful out... we decided to take it outside! Jake loves playing with his cars, motorcycles, and his trike! He also loves playing soccer and basketball!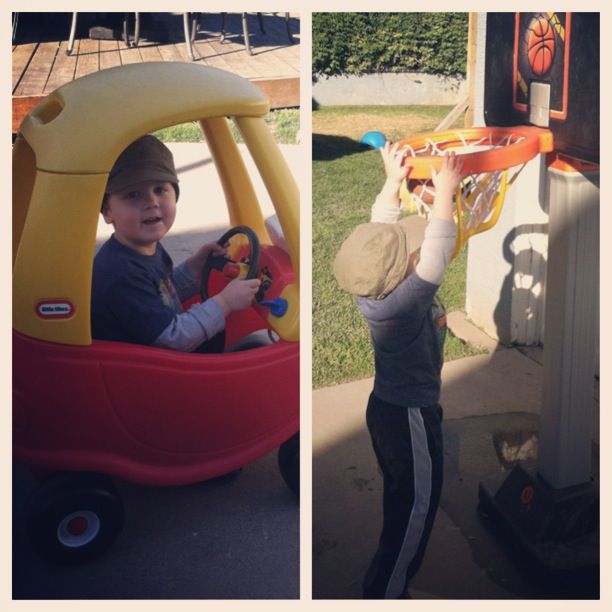 Asher pants loves to get in the cars as well. He mainly loves to just walk around play with the balls and explore. Love seeing the world through his eyes!
My best friend Katy turned 32! We've been friends for 13 1/2 years. We met in Tri Delt, and have been pretty much inseparable ever since. She's amazing. She's the best friend any girl could ask for. No matter what's gone on in our lives... we've always been there for each other. She's not only a friend... I consider her a sister. :)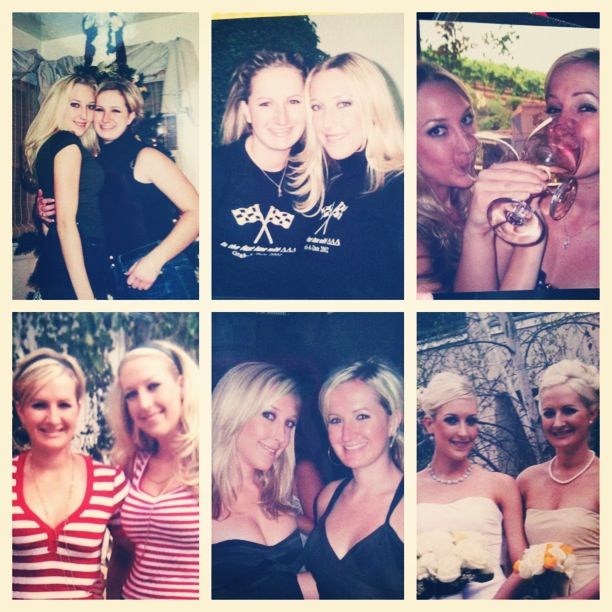 Katy, Kristyn (Katy's sister), and I went to dinner to celebrate! What a fun dinner! HAPPY BIRTHDAY BESTIE!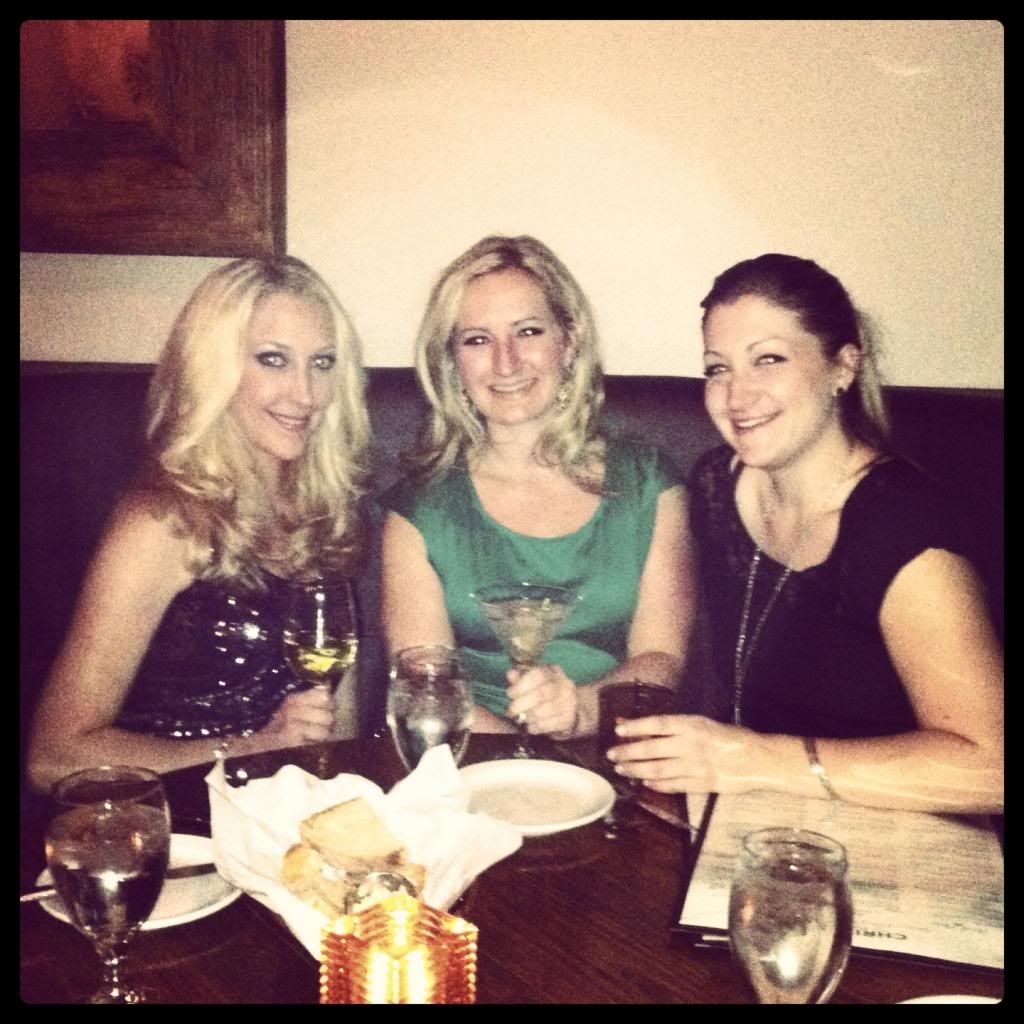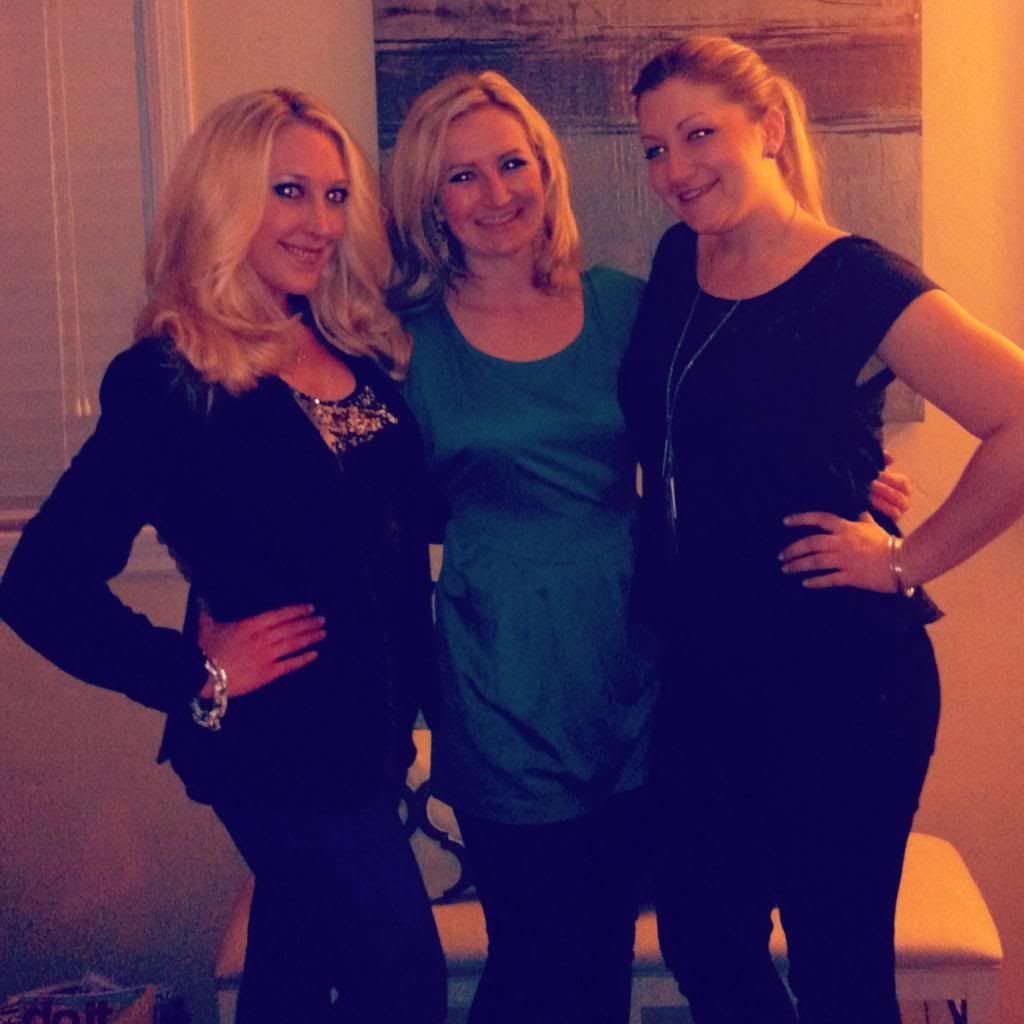 Grant and I went on a date night Saturday evening after the kids went down. We went to a mellow dinner and talked about the crazy week we had. It's nice to catch up over dinner and a glass of wine. No interruptions. :) Sunday morning we also had work out date. The babysitter came over early and we headed to the gym, breakfast, and even did a little shopping. Back home to play with our little munchkins!
What a fun few weeks! I will try and blog every few days so that I don't get that behind again! Happy Monday all!