Moving right along into fall. Although, the weather here has been quite warm. We have cooler days, and those make me oh so happy! Sweater weather usually isn't until November in So Cal.
This past week, Grant and I had a date night at Disneyland. We have so much fun running around like kids! And we don't have anything one or thing with us... so we can do fast passes, and even drink a little wine! ;) I love California Adventure! It's my favorite Disneyland park for the kids, as well as for Grant and I!
Jake's buddy Blake turned 3 this weekend, so before the wedding we were attending, we went to a birthday party. The kids had a blast! It was nice hanging out with other mother's from Jake's preschool class. It was a superhero party! Spider-Man, and Batman where there. Too cool!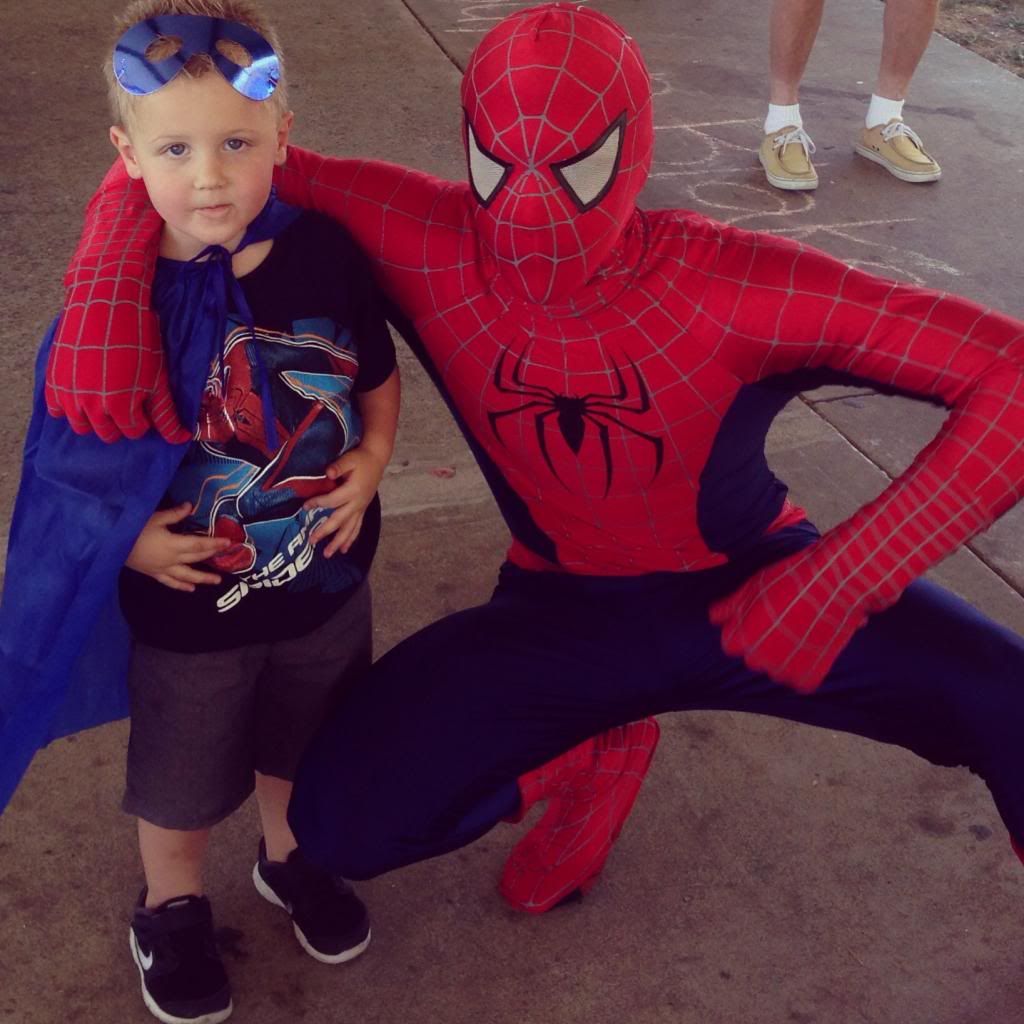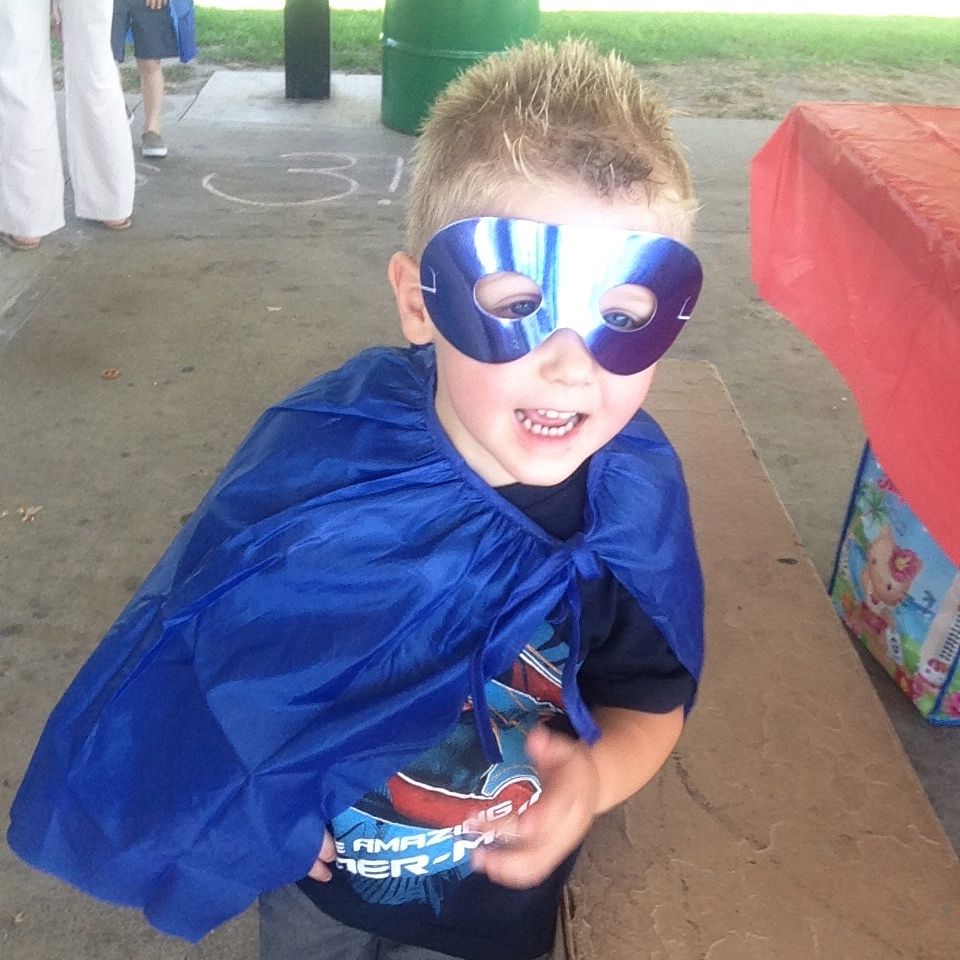 Then we went to a wedding on Saturday evening. Grant actually was the officiant for the wedding. He did a great job! He was so handsome, and well spoken. I was a very proud wifey. Allison looked beautiful, and Wally looked so happy! :)
My love and I.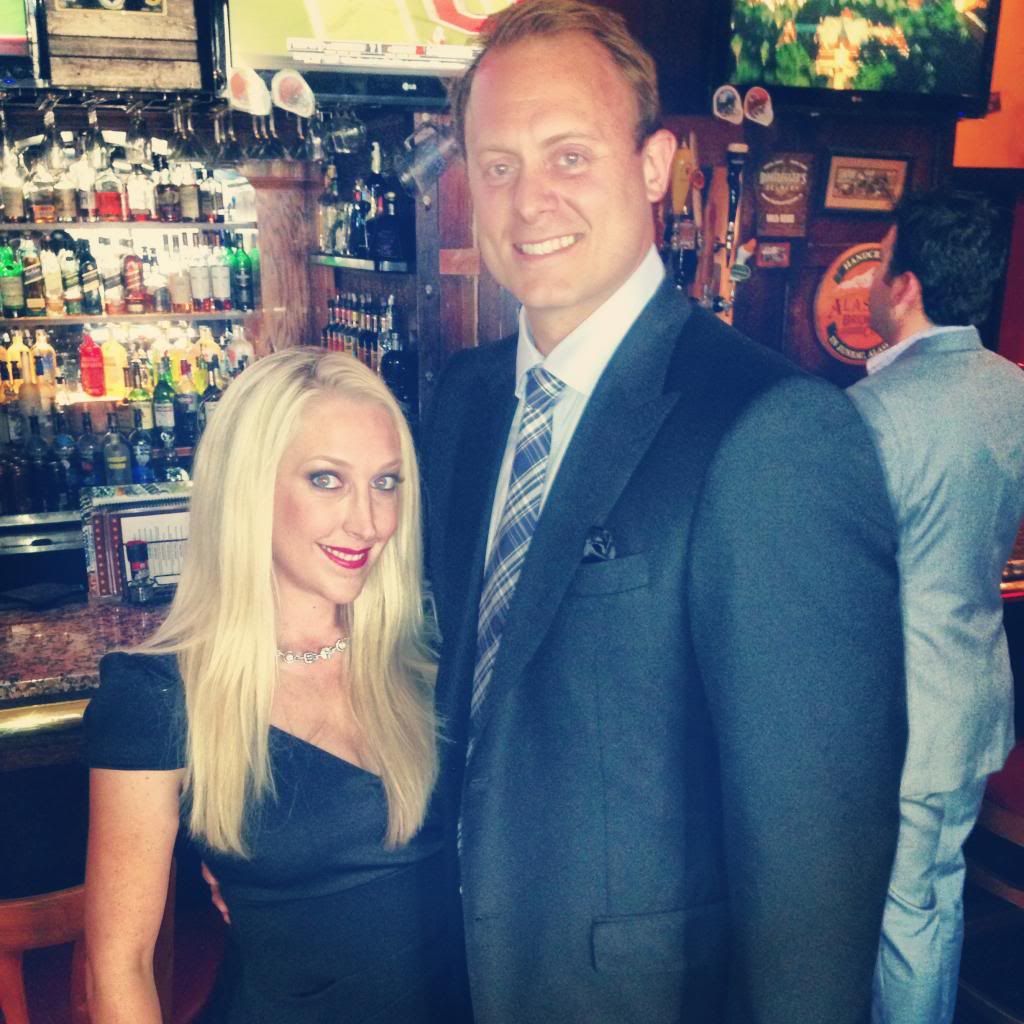 I started going to a bible study at our church every week, and the kids go to the Kid's club to play, do bible stories, and crafts. Jake calls it church school. It's super cute. The bible study group is called Mom's Together. So far, I love it. It goes all the way until mid December. This week my table is feeding 100 other mom's! I'm in charge of 2 casserole dishes. Looks like I'll be making them the night before seeing I can barely shower with 2 kids under 3 in the morning. Wish me luck! I look forward to this new spiritual journey!
Lastly, before I start bathing the boys... Here is what my house looks like everyday. Boy in costumes. It's hilarious. They both love to wear something and run through the house! My cuties!
Happy Tuesday!