Last year one of my besties got engaged. She asked me to be in her wedding, and I started the planning then... The planning of child care. I knew that her wedding was going to be in beautiful Paso Robles. I needed to plan ahead... a year ahead! ;) We've had the same babysitter since Jake was 13 months old. She's fab. I totally trust her with my kiddos... but, the thought of her watching both for 3 days made me nervous. It made me nervous since I know how busy they are. :)
So, as time drew closer I enlisted the help of not only Amelia but, my grandma as well. I figured 2 on 2 was the best option. My anxiety diminished.... a tad. I went to Kristy's bachelorette party for 1 night... but, Grant was home. Grant is off and traveling for work often, but I clearly go with the kids everywhere. This was the first time both parents were away.
Let's just say as soon as I left, I felt OK about it. I knew that Amelia has been with the boys for almost 2 years, and my grandma is a professional mom. So, I felt comfortable. The boys really didn't even miss us. Yep. It's true. They were so very excited when we walked in the door, but they were so busy the entire time we were gone. In fact, they had a blast getting spoiled by ya ya and Amelia.
I also had fun! I had so much fun with Kristy. She looked beautiful, and her venue was perfect! I'm so incredibly happy for them. They are a great couple. :) I had so much fun with all the bridesmaids too. Some where sorority sisters, and others have become new friends. Great group of girls.
Grant and I even got a little wine tasting in. I cannot confirm or deny if we joined 2 more wineries. Justin and Denner are the vineyards we went to. We were home by Sunday evening, and were able to feed, bathe, and put the boys down.
Such a great weekend. It was relaxing, fun, and adventures to say the least!
Here are some pics from the weekend.
The beautiful bride and I.
The bridesmaids at the venue.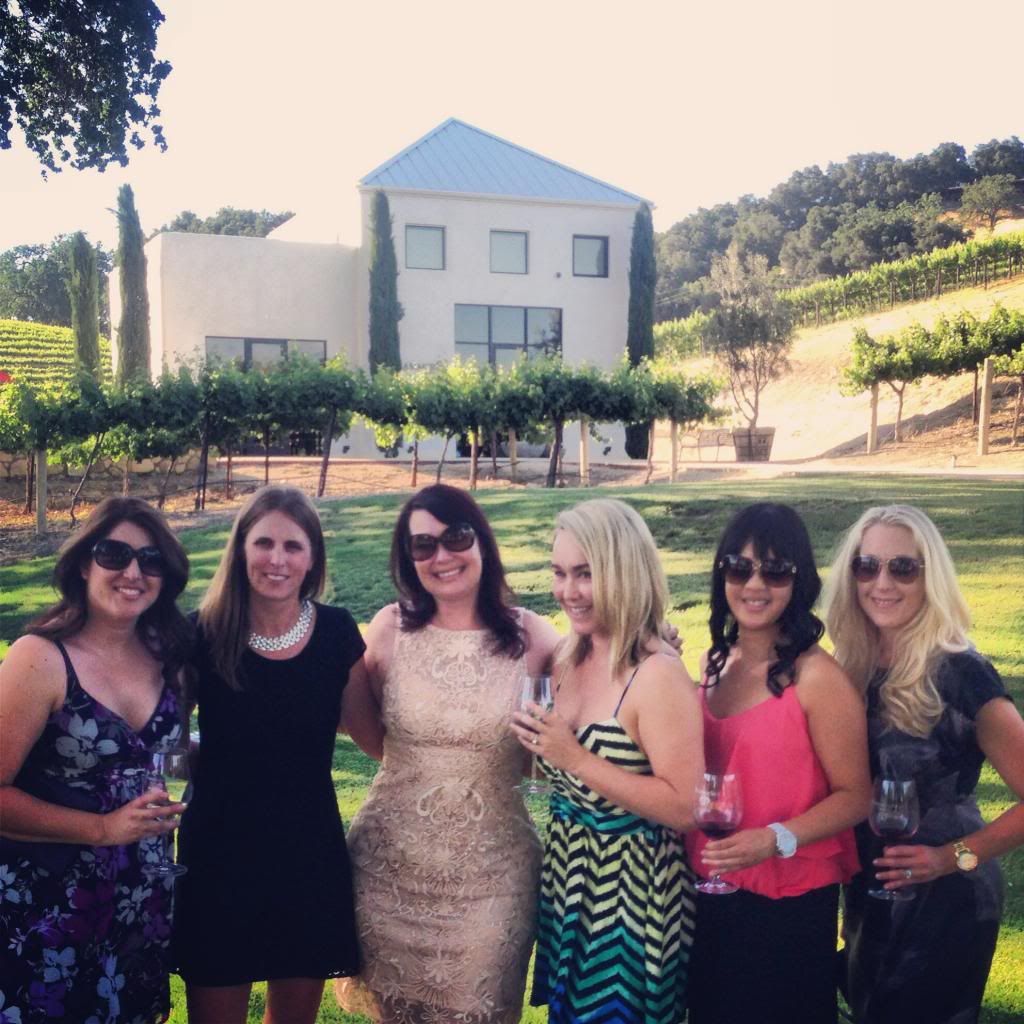 Handsome hubby and I.
Pre wedding glass of vino.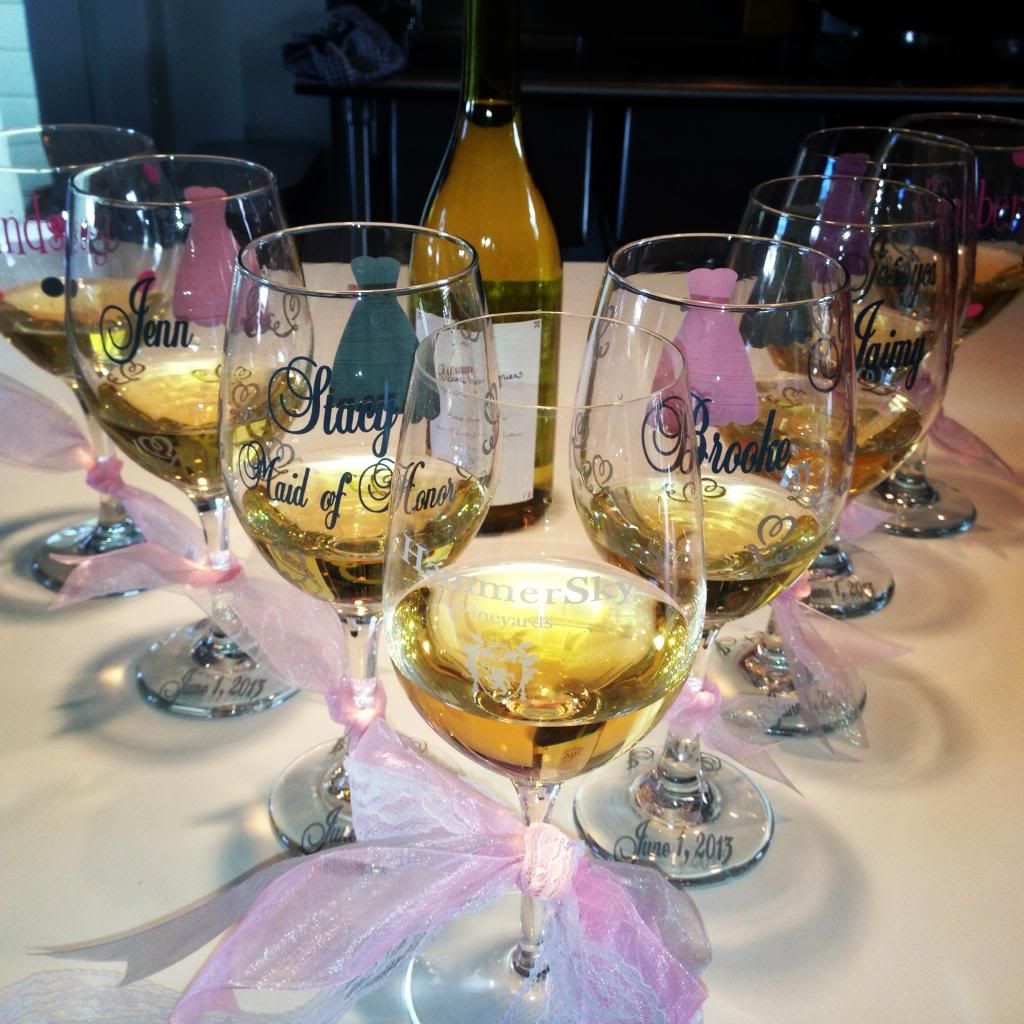 Group shot at the farm house.
My silly husband and I.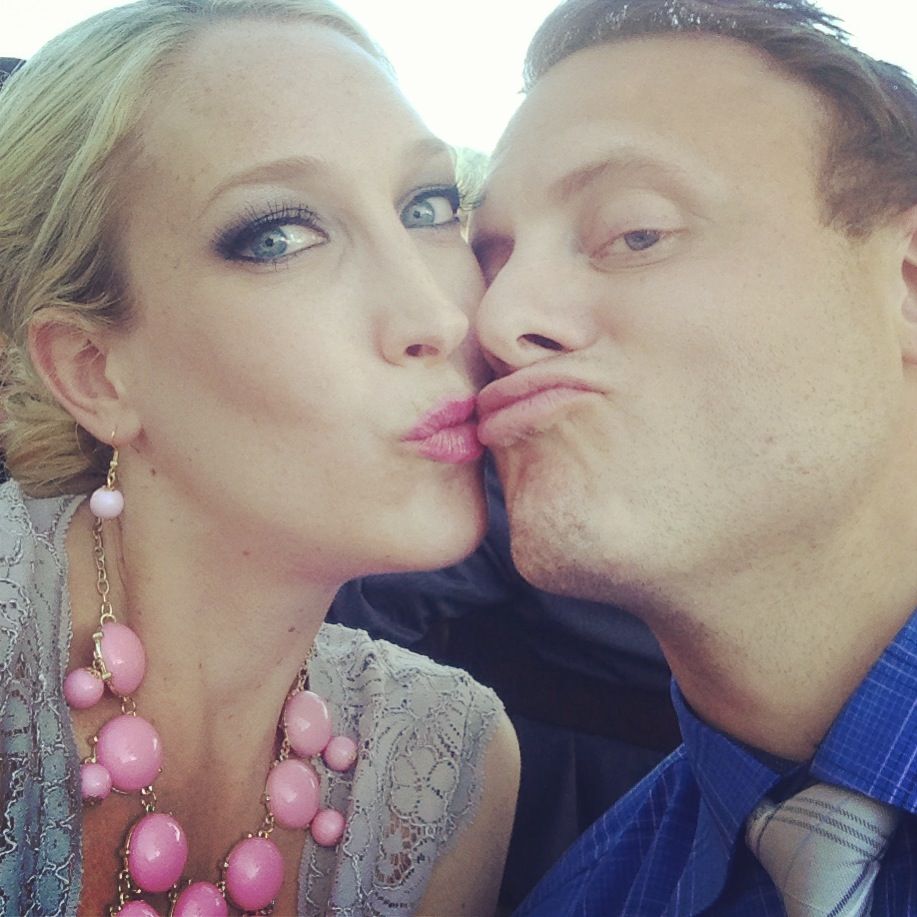 A little wine tasting before heading home.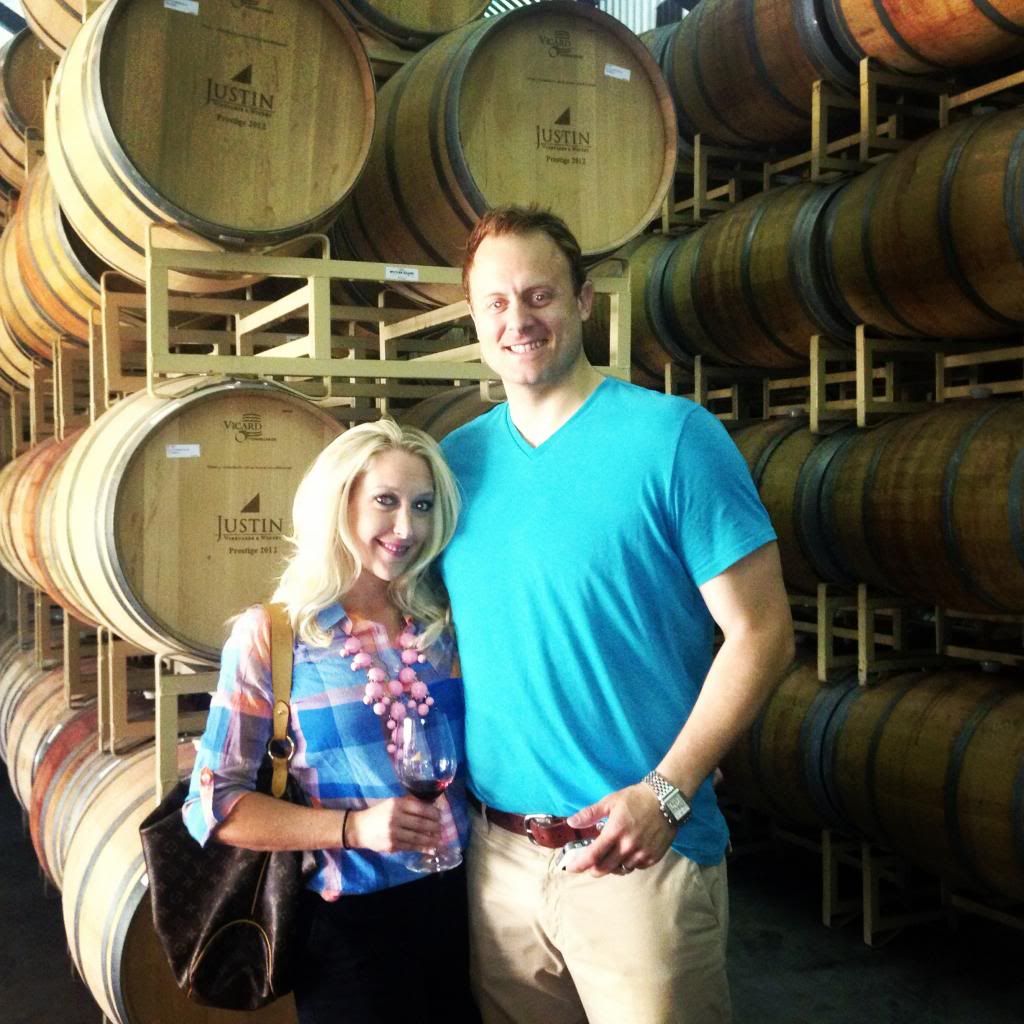 Thank you ya ya and Amelia for taking such good care of my boys! Congratulations to my beautiful friend Kristy, and her husband Josh!