Larry and Marcine flew into town to be with us this Thanksgiving. They made breakfast and dinner on Thanksgiving, and come to think of it... Larry and Marcine made us breakfast everyday they were here. I rarely eat everything on my plate... and I manage to not only eat all my breakfast, but I went looking for more after! It was so nice having them in town. The kids really enjoyed snuggling, and hanging out with their grandparents.
It was so nice having them in town to be with us, and spend time as a family. I already miss them very much! I hope they come back soon! ;)
This pretty much sums up their visit. A kiddo in each hand! :)
Grant's cousin Amanda came on Thanksgiving as well! I seriously love her to pieces! I'm so lucky to have developed a friendship with her. She is not only beautiful on the outside, she's even more beautiful on the inside!
The kids played outside on their swing set. The weather was so beautiful!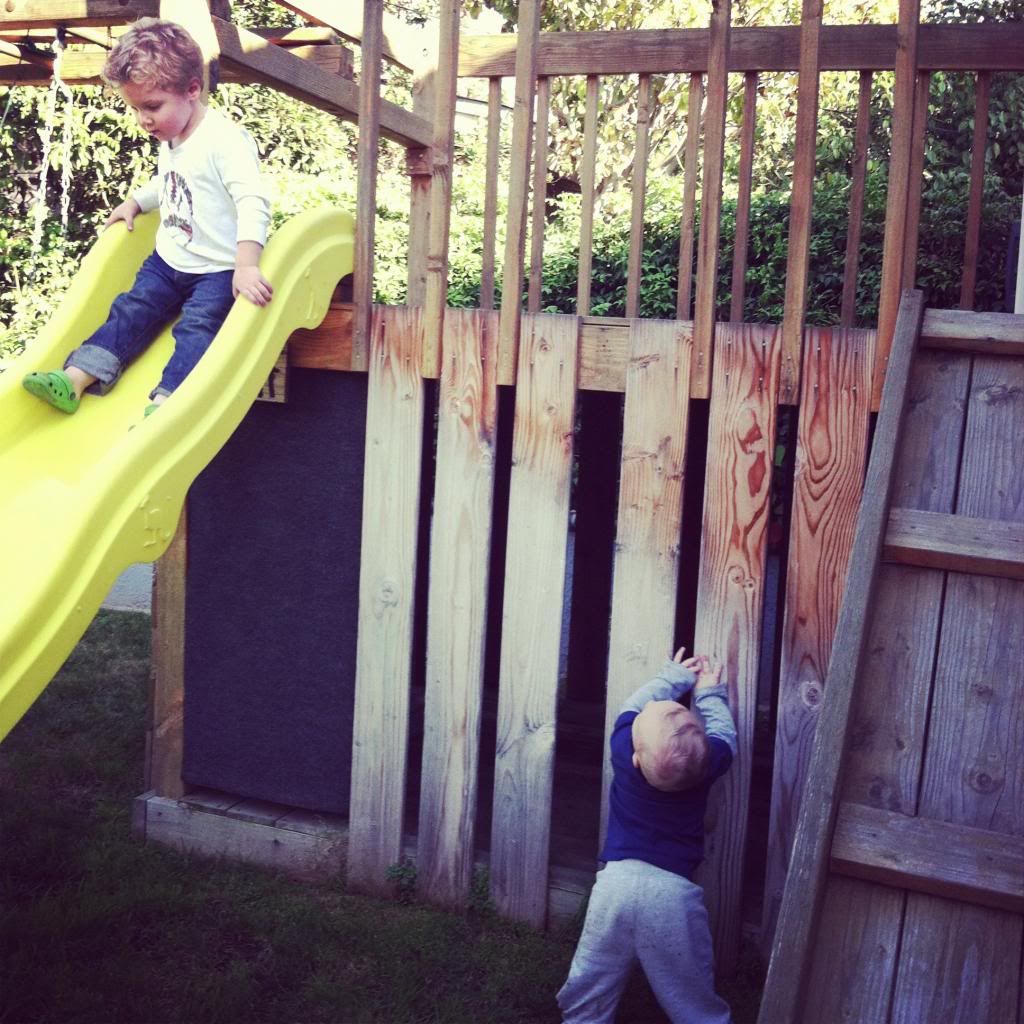 And then the next day we all went to Disneyland! We went from 8-2pm. The kids did great! We had so much fun! Glad we got to go as an entire family.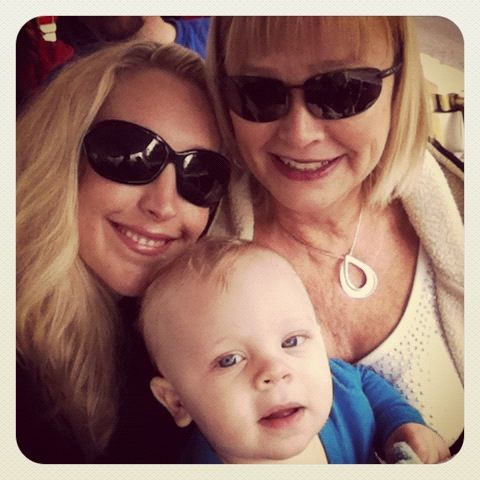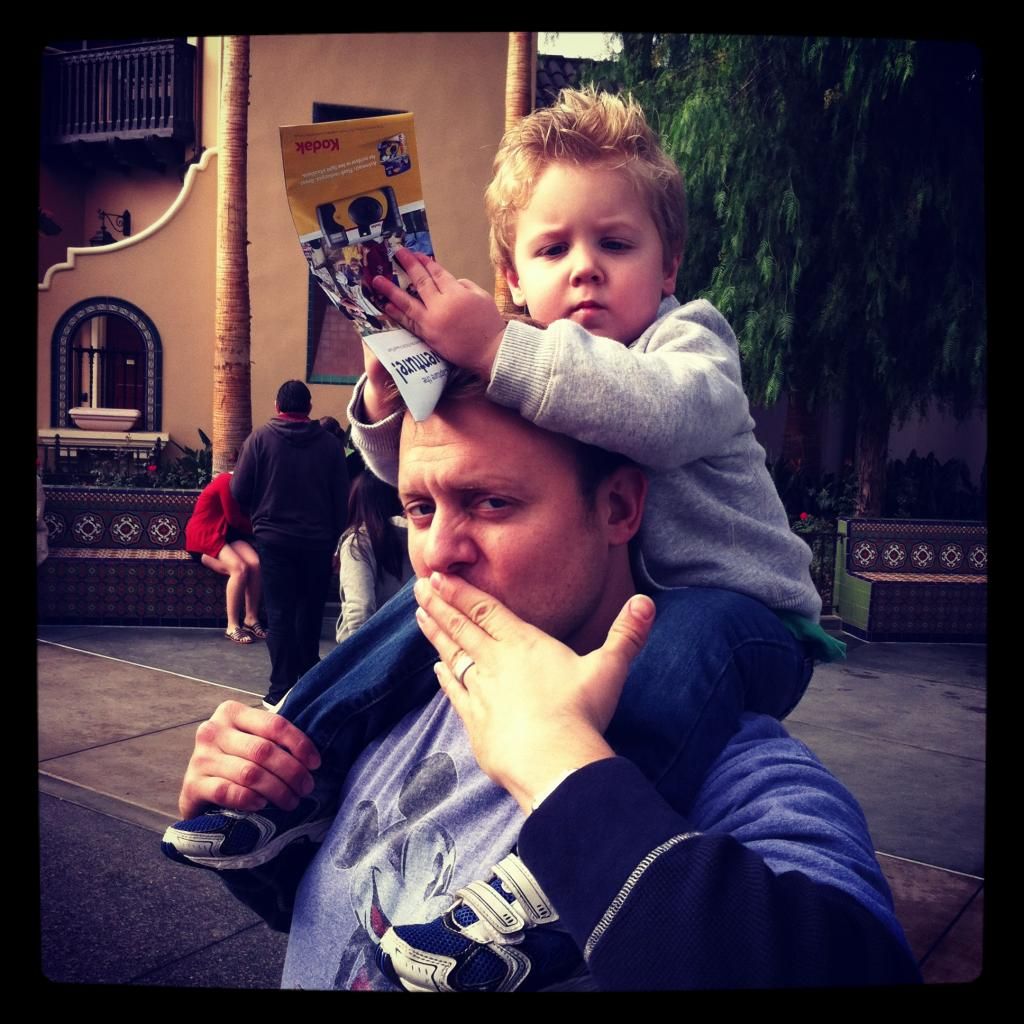 The last day of Larry and Marcine's trip we went to breakfast in Seal Beach. Then we walked around. Grant was wearing the Ergo with Asher, and stopped to talk with his dad. I snapped this pic. What a great moment. Father, son, and grandson. :)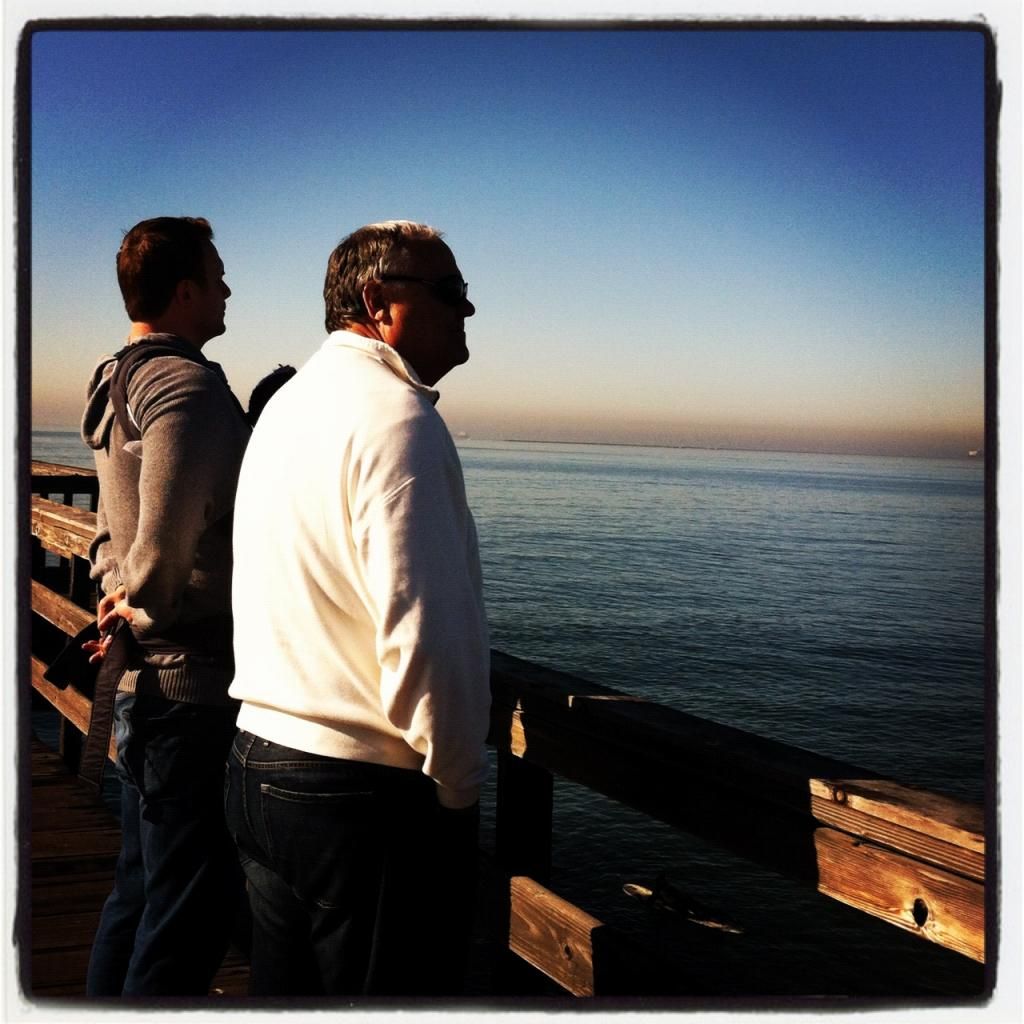 Thank you so much Larry and Marcine for spending Thanksgiving in California. Thank you for the yummy food, and great company! I hope Grant and I showed you a good time, and you both come back very soon! The kids already miss Ciney and Pops!
Hope everyone had a great Thanksgiving holiday! Tomorrow I'll post Asher's 9 month pics!